Gosling glad theater shooting was cut from 'Gangster Squad'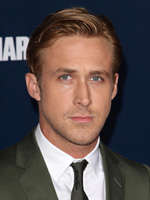 WENN

Actor Ryan Gosling has applauded the director of his new film "Gangster Squad" for cutting a movie theatre shooting scene from the thriller following Colorado's cinema massacre.

The crime film originally featured a shootout at a cinema, but when suspected gunman James Holmes opened fire on film fans at an Aurora, Colo., theater in July , killing 12 people, director Ruben Fleischer immediately went back to the editing room to make adjustments out of respect to the victims.

Bing:Ryan Gosling photos

As a result, the cast and crew had to return to the set to reshoot scenes, and now Gosling has commended Fleischer on his selfless decision.

During an appearance on "Good Morning America" on Jan. 11, he said, "I was really proud of him because it really was the best sequence in the movie, without question. The day it [the massacre] happened he wouldn't even dream of keeping it in."

Ironically, the trailer for "Gangster Squad" -- featuring the cinema shootout -- was scheduled to debut the weekend after the massacre as part of the pre-show for "The Dark Knight Rises." Producers immediately pulled the clip.