Gwyneth Paltrow: Diet and lifestyle "changed my marriage"
By Jessica Wedemeyer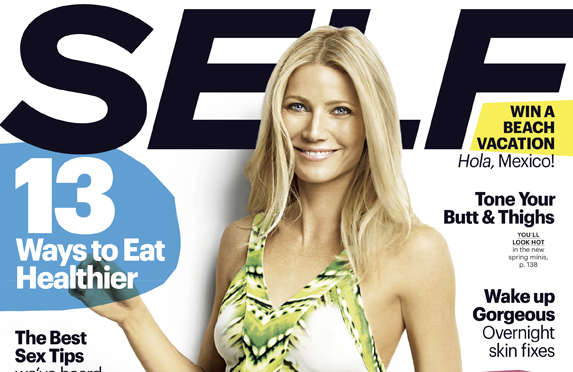 On the breakdown that made her change her diet:"A couple of years ago, I got really run-down. I had to sing at awards shows, which was fun but stressful. I'd have a Guinness and a beta-blocker every time. I also was constantly getting on airplanes, trying to knock myself out with sleeping pills and wine, waking up, trying to sweat it out with exercise and a steam, and then working really hard all day. Eventually, I had a panic attack. My body was like, 'What is happening?'RELATED:Behind the scenes at Gwyneth's cover shoot! "My doctor, Alejandro Junger, recommended that I cut out basically everything: dairy, sugar, gluten, anything processed. I was like, 'What the f--- am I going to eat now?' That's why I made the book: to stop eating brown rice out of the fridge because I didn't know what else to eat and it was demoralizing."
© SELF