Last day of Austin music fest canceled due to rain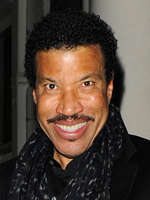 AUSTIN, Texas (AP) -- Heavy rain showers and thunderstorms with some flash flooding have canceled the final day of Austin City Limits Music Festival.

Organizers posted on the festival's website Sunday that a third of ticket price will be refunded based on original price paid.

Festival promoter spokeswoman Shelby Meade said in the post that safety fans, staff and artists "always comes first."

National Weather Service meteorologist Pat McDonald said areas near downtown Austin have received more than 10.6 inches of rain in the past 12 hours.

More than 40 acts were to perform Sunday, including headliners Lionel Richie and Atoms for Peace, the side project of Radiohead frontman Thom Yorke and producer Nigel Godrich.

This was the second of the two-weekend festival.