Lindsay Lohan's rep dismisses rumors of drama on 'Scary Movie' set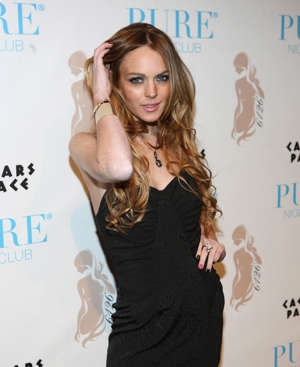 WENN

Lindsay Lohan's representative has dismissed rumors suggesting the actress' work on the new "Scary Movie" installment has been interrupted by missed flights and hospital visits, calling the reports "untrue."

Bing:Lohan to Obama: I still need tax cuts

The troubled actress has been making a career comeback in recent months, with roles in the Elizabeth Taylor biopic "Liz & Dick" and upcoming movie "The Canyons," following numerous stints in jail and rehab over the last few years. Her latest project is a cameo appearance in the fifth film of the "Scary Movie" franchise, but a report published in the New York Post's gossip column Page Six suggests Lohan's shoot has been dogged by drama.

The publication reports Lohan was unable to attend rehearsals and wardrobe fittings after missing a flight to Atlanta, and the article also suggests the actress delayed starting the shoot after she was admitted to hospital in Los Angeles on Sunday suffering from a bout of "walking pneumonia."

More:Lindsay Lohan slams 'Bachelor Pad' winner for his greed

However, a representative for Lohan has spoken out to dismiss the claims, saying, "These stories are untrue, and she is willingly fulfilling all of her obligations (for the film)." Lohan will be making an appearance in "Scary Movie 5" alongside another formerly troubled star -- Charlie Sheen. The comedy is set for release next year.