Music Review: Weak songs mar Elton John's album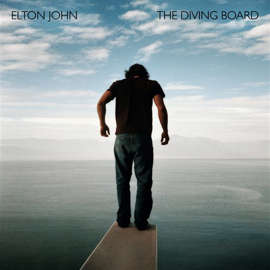 Elton John, "The Diving Board" (Capitol)

Eager to make a relevant record at age 66, Elton John sought a return to his roots on "The Diving Board," advertised as piano trio music in the vein of his marvelous early albums. But while they had energy, humor and good songs in abundance, "Board" is dull.

The 15 cuts suggest Elton and producer T Bone Burnett weren't fully committed to the trio concept. Bass and drums remain subdued throughout, and several songs are dressed up with strings and backup singers. Meanwhile, John plays polite piano in starchy renditions of generic ballads. There's no "Bad Side of the Moon" here.

Longtime collaborator Bernie Taupin wrote the lyrics, which read as if he mailed them in. "I went to Paris once, I thought I had a plan, I woke up with an accent, I wound up in quicksand," goes the chorus to "My Quicksand," which does create a sinking feeling.

The hourlong album is heavily back loaded, and the final three cuts are the best. "Mexican Vacation (Kids in the Candlelight)" swings with a gospel feel, and the inventive instrumental, "Dream #3," offers more surprises than anything else in the set. On the autobiographical closing title cut, Sir Elton is supported by warm horns and is convincing as a cabaret singer. It's a better role for him than trying to reclaim his youth.