QUICKQUOTE: MERRITT WEVER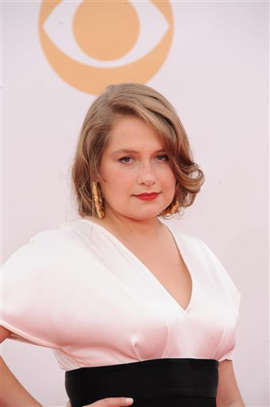 "I'm sorry I didn't thank anyone. I was going to cry, that's why." — Comedy supporting actress winner Merritt Wever of "Nurse Jackie," explaining backstage why her Emmy acceptance speech was just a quick thank you followed by, "Um, I got to go, bye."

— Sandy Cohen - Twitter http://twitter.com/apsandy

___

EDITOR'S NOTE — Show Bits brings you the 65th annual Primetime Emmy Awards in Los Angeles through the eyes of Associated Press journalists. Follow them on Twitter where available with the handles listed after each item.