'Real Housewives' star Kyle Richards to play wealthy divorcee on 'CSI'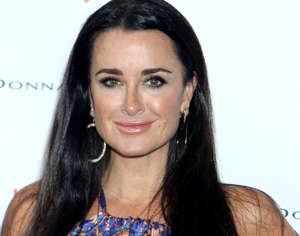 WENN

"The Real Housewives of Beverly Hills" star Kyle Richards has scored a guest role on the hit drama "CSI."

Bing:Camille Grammer selling mansion

The reality star is returning to her acting roots and has been cast in a guest-starring role on the popular CBS show. CBS execs announced on Tuesday that Richards will be portraying a character not too far removed from her real life -- she'll play a "wealthy, attractive divorcee who is questioned by Julie Finlay (played by Elisabeth Shue) after her neighbor is murdered."

More:Kim Kardashian's dreams of Walk of Fame star shot down

The Los Angeles native spent most of her life acting before becoming a "Real Housewife," having appeared in iconic shows such as "Little House on the Prairie" and "ER," as well as the horror classic "Halloween."