R.E.M. sends cease-and-desist letter to FOX News over use of 'Losing My Religion'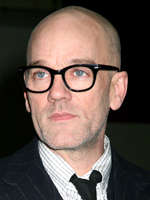 WENN


The members of R.E.M. have blasted editors at FOX News network for using the band's hit song "Losing My Religion" during its coverage of the Democratic National Convention on Wednesday night.

Bing:R.E.M. disband

Bosses behind the TV channel have been sent a cease-and-desist letter from executives at publishing house Warner-Tamerlane Music, accusing them of failing to obtain permission to play the popular 1991 track while reporting from the Charlotte, N.C., event.

Also:Tom Petty thrilled song was showcased at Democratic National Convention

Singer Michael Stipe, 52, has spoken out to condemn FOX News and its journalistic ethics in the wake of the controversy. In a statement on the band's official website, he says, "We have little or no respect for their puff adder brand of reportage. Our music does not belong there."