Ridley Scott resumes filming on 'The Counselor'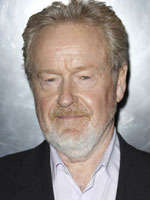 WENN

Ridley Scott has resumed work on his movie "The Counselor" after shutting down production in the days after his brother's death. The filmmaker suspended the shoot last month after "Top Gun" director Tony Scott jumped from a bridge in Los Angeles in an apparent suicide.

Bing:Investigation into Tony Scott's death continues

Scott subsequently flew to L.A. to attend his brother's funeral, but is now reportedly back in London working on the new drama, which stars Brad Pitt and Cameron Diaz. Production on "The Counselor" restarted on Monday, according to industry website Deadline.com.

More:Ridley Scott attends brother Tony's funeral

The shoot will move from London to Alicante, Spain later this month.