7 Thanksgiving hacks that will make your turkey juicier, evenly cooked, and tastier than ever

By stevenjohn23@gmail.com (Steven John)
of INSIDER
|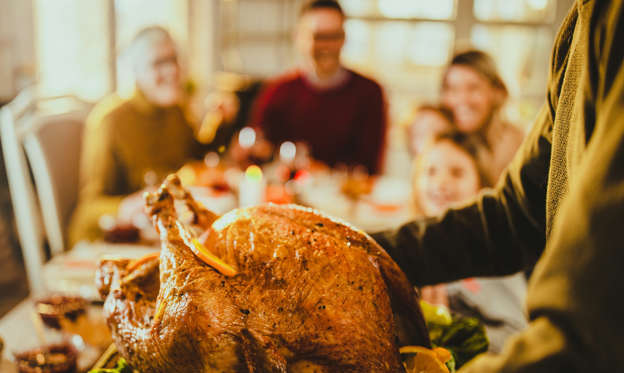 7 Thanksgiving hacks that will make your turkey juicier, evenly cooked, and tastier than ever
Thanksgiving is right around the corner, and it's not too late to learn some expert tips for cooking the perfect turkey.
Using a meat thermometer and glazing the turkey with sweet wine can ensure your main course stays juicy and moist.
We've rounded up the most helpful cooking hacks for preparing your Thanksgiving turkey.
Preparing a Thanksgiving meal is no easy feat.
Balancing the timeline of when to start chopping, baking, and putting everything in the oven can be overwhelming. But if there is one thing you need to get right, it is the turkey. 
Cooking a great turkey is one of the greatest challenges an amateur cook faces, so with Thanksgiving coming up fast, we turned to experts for some helpful Thanksgiving hacks. Follow these turkey cooking tips and tricks to ensure your pièce de résistance doesn't go afoul.
Read the original article on
Insider
© skynesher/Getty Images