This Teacher Made PB&J's For All His Students

Delish
5/24/2018
Growing up, every kid heard the same bits of advice from those in charge: No dessert unless you finish your dinner, drink your milk to get strong bones, do your homework first, make sure to eat before the big exam. These conversations came daily and you definitely rolled your eyes once or twice - especially when the ice cream truck rolled up right before dinner, or when you were dragged from your bed to leave time for breakfast.
On Wednesday, one teacher at a high school in Texas realized some of his students, for whatever reason, hadn't eaten anything before their big exam. But, instead of thinking that wasn't his problem and telling them "tough luck," he made peanut butter and jelly sandwiches for EVERYONE. Um, dream teacher.
"Shoutout to Mr. Johnston for making pb&j for his kiddos who didn't eat breakfast before our AP test this morning :')," one student tweeted.
In the sweet photos with the tweet, he's seen preparing sandwiches - for a long line of students - each filled with natural JIF peanut butter and grape jelly on whole wheat, multigrain, or honey oat bread.
After the tweet went viral, many chimed in with comments.
This guy deserves so much love

- hahahahm (@Annematical0) May 21, 2018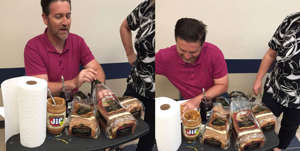 i dont even know the man, but what an icon

- l o v e , g r a c i e . (@g_ittering) May 19, 2018
lowkey wanna become a teacher just to be this kind of teacher

- M (@madrichardss) May 21, 2018
Others added that their own teachers do similar gestures, too. Soooo cute.
my teacher gave us bagels and fruit before our exam

- seth (@sethn0vak) May 21, 2018
my apush teacher bought everyone pens & pencils and made us treat bags for the break(s/o 2 @Jsmithapush )

my calc teacher bought every single person a snack & drink of their choice and offered to drive everyone to the exam (s/o 2 coach smith)

raises for teachers 2018!!!!

- mara elizabeth🌻 (@balletbabe03) May 21, 2018
Yup, teachers like this definitely make the world a better place.
Related gallery: 126 Sandwiches That'll Win Lunchtime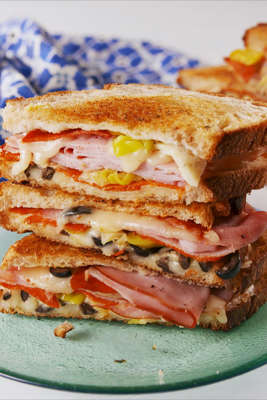 Follow Delish on Instagram.