Air-Fryer Lemon Feta Chicken

Taste of Home
7/4/2022
This bright, Greek-inspired chicken has only five ingredients—it's a busy-day lifesaver! And popping it into the air fryer makes it even easier. —Ann Cain, Morrill, Nebraska
Total Time
Prep/Total Time: 25 min.
Ingredients
2 boneless skinless chicken breast halves (2 ounces each)
1 to 2 tablespoons lemon juice
2 tablespoons crumbled feta cheese
1/2 teaspoon dried oregano
1/4 teaspoon pepper
View Recipe
Directions
Preheat air fryer to 400°. Place chicken in a lightly greased baking dish that fits into the air fryer. Pour lemon juice over chicken; sprinkle with feta cheese, oregano and pepper.
Cook until a thermometer reads 165°, 20-25 minutes.
Nutrition Facts
1 chicken breast half : 142 calories, 4g fat (2g saturated fat), 66mg cholesterol, 122mg sodium, 1g carbohydrate (0 sugars, 0 fiber), 24g protein.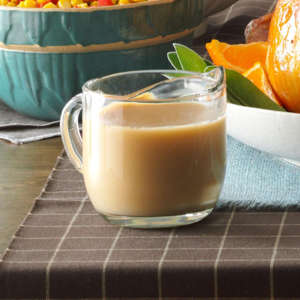 MORE FROM TASTE OF HOME

Taste of Home