Here's when you should start cooking every dish for Thanksgiving

By insider@insider.com (Madeline Diamond)
of INSIDER
|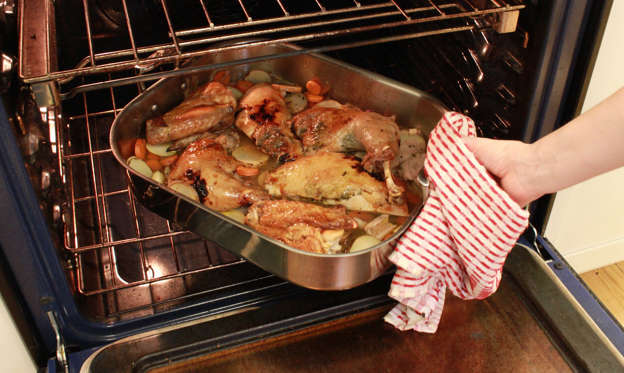 Here's when you should start cooking every dish for Thanksgiving
Cooking an entire Thanksgiving meal can be stressful, even if it's just for a few people.
Between turkey, mashed potatoes, stuffing, and dessert, it can be overwhelming to determine an efficient cooking schedule. 
Insider worked with Dan Holzman, chef and co-owner of The Meatball Shop, to come up with a Thanksgiving timeline that will help you figure out when to start cooking every dish.
When it comes to making a Thanksgiving dinner, it can be stressful, even if you're only cooking for a few people this year. With a seemingly endless menu of classic side dishes, pies, and of course, a turkey, timing everything right is no easy feat. Plus, you want to leave time to enjoy yourself. 
To help relieve a bit of stress, Insider spoke with Dan Holzman, chef and co-owner of The Meatball Shop in New York City, about the best timeline for your Thanksgiving menu.
"If you are the type of person that loves to get stuff out of the way, there are a bunch of dishes and prep work that you can do ahead of time," Holzman said. "But from an efficiency perspective, there's a lot of down time in between roasting a turkey or even making mashed potatoes." 
Here's what you should be prepping beforehand: 
Up to one week before:
Make and refrigerate cranberry sauce.
Prepare turkey or vegetable stock (if you are using homemade).
The day before:
Bake all desserts, including pies.
For stuffing, prepare dried bread one to two days in advance.
With proper planning, however, it's possible to make a full dinner primarily the day of. It's also possible to avoid most of the hassle and stress typically associated with the food-centric holiday.  
Keep reading for our timeline of when you should cook every dish for Thanksgiving dinner.
Read the original article on
Insider
© April Walloga