Samosas

Taste of Home
2/23/2021
This samosa recipe is one of my family's absolute favorites. These crispy dough pockets are stuffed with potatoes and peas and then air-fried to give them a healthier twist. In India's northern and western regions, samosas are a popular street food. They also make a perfect starter or side dish. —Soniya Saluja,
The Belly Rules the Mind
Total Time

Prep: 20 min. Cook: 15 min.
Ingredients
2 cups all-purpose flour
3 tablespoons ghee or canola oil
1/2 teaspoon salt
1/2 teaspoon caraway seeds
3/4 cup cold water
5 medium potatoes, peeled and chopped
6 tablespoons canola oil, divided
1 cup fresh or frozen peas, thawed
1 teaspoon minced fresh gingerroot
1 teaspoon garam masala
1/2 teaspoon cumin seeds
1/2 teaspoon salt
Optional: fennel seed, crushed coriander seeds, caraway seeds or amchur (dried mango powder)
Text Ingredients
View Recipe
Directions
In a large bowl, combine flour, ghee, salt and caraway seed until mixture resembles bread crumbs. Gradually stir in enough water to form a firm dough. Turn onto a lightly floured surface; knead until smooth and elastic, 6-8 minutes. Cover and let rest for 1 hour.

Place potatoes in a large saucepan and cover with water. Bring to a boil. Reduce heat and cook until just tender, 8-10 minutes; drain. Set aside to cool slightly. In a large skillet, heat 3 tablespoons oil over medium heat. Add potatoes and cook until potatoes start to cling to the skillet, about 5 minutes. Stir in peas, ginger, garam masala, cumin seeds and salt; cook until heated through, about 2 minutes. Stir in optional ingredients if desired. Set aside.

Divide dough into six pieces. Roll one piece of dough into a 10x6-in. oval. Cut dough in half. Moisten straight edge with water. Bring one corner of half moon up to meet the other corner of the half moon, forming a cone. Pinch seam to seal. Fill with 3-4 tablespoons potato mixture. Moisten curved edge of dough with water; fold over top of filling and and press seam to seal. Gently press the bottom of the samosa to flatten slightly. Repeat with remaining dough and filling.

Preheat air fryer to 350°. Brush the samosas with the remaining 3 tablespoons oil. In batches, arrange in a single layer without touching in the air-fryer basket. Cook until golden brown, about 15 minutes.
Samosa Recipe Tips
What is a samosa?
Samosas are savory fried pastries traditionally stuffed with spices, potatoes and other veggies. (For other variations, you can also stuff them with
paneer
, cheese and jalapenos.) They're a common street food in the northern and western regions of India and a key component of another popular dish, samosa
chaat
. Serve samosas with a dipping sauce like green mint chutney or sweet tamarind chutney, or alongside other
Indian recipes
.
How do you fold samosas?
There are several different methods for folding samosas, including triangle and cone shapes. To start, focus on the triangle fold and don't worry about the cone shape. Before folding, make sure the dough is thin enough to ensure proper cooking. After folding, be sure to seal the ends of the samosa to prevent the ingredients from spilling out.
Can you make samosas ahead of time?
Yes! After stuffing the samosas (before frying them), you can freeze them in a freezer-safe container or bag. When you're ready to cook them, take them out of the freezer and let them thaw for a few minutes. Then cook them directly in an air fryer according to the recipe's directions, adding a few extra minutes to the cooking time.
How long do samosas last?
Cooked samosas will last for about 3 to 5 days. To store samosas, let them cool completely and place them in an airtight container in the refrigerator. (We also recommend placing a paper towel between each samosa.) To reheat samosas, remove them from their containers and heat them in the oven or air fryer at 300 degrees for about 2 minutes if they're at room temperature or 10 minutes if they're frozen. This should help them regain their original crispiness.
Research contributed by Soniya Saluja
Nutrition Facts
1 samosa: 280 calories, 14g fat (3g saturated fat), 10mg cholesterol, 203mg sodium, 33g carbohydrate (1g sugars, 3g fiber), 5g protein.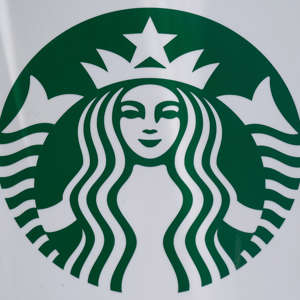 MORE FROM TASTE OF HOME

Taste of Home