This Knockout Steak Tartare Recipe Comes From a Place You'd Never Expect

Saveur
11/30/2022
Steak tartare can be a bland, mushy affair, but at Tides restaurant in Reykjavik, chef Gunnar Karl Gíslason revamps the French classic with one surprising ingredient: Icelandic sourdough rye bread. The rye not only mellows out the vinaigrette that accompanies the tartare—it also winds up in the beef itself in the form of toasty, crunchy crumbs. Any leftover rye crumbs are wonderful in salad or sprinkled over soft scrambled eggs.
Note: To make rye bread crumbs from scratch, preheat the oven to 325°F. Remove and discard the crusts from 4 slices of dark rye bread (preferably 100 percent rye sourdough), tear or cut into rough ½-inch pieces, and place in a single layer on a baking sheet. Bake, shaking once midway through cooking,  until crisp and deep brown, about 25 minutes. Cool to room temperature, then transfer to a food processor and blend to coarse crumbs.
This dish was adapted by the SAVEUR test kitchen from a recipe courtesy of Tides restaurant at The Reykjavik Edition hotel.
More from Saveur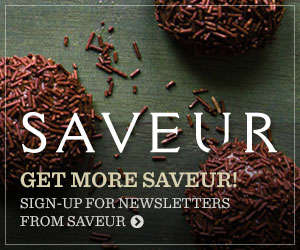 Saveur