12 Restaurant Apps That Get You Free Food

U.S. News & World Report - Money
6/19/2017
Your phone is more than a mere piece of machinery for making calls, sending texts and watching videos of baby farm animals on YouTube. When used strategically, your mobile device can also be a handy tool for summoning free food.

National restaurants, fast-food joints and treat shops offer freebies if you use your phone to download their apps. These apps are typically free for both Apple and Android users and often feature coupons, discounts and special offers in addition to nifty features such as mobile ordering.
If you're hankering for a juicy burger, crispy taco or creamy ice cream scoop, you may be able to satisfy your cravings using your phone. To feast on freebies, download these 12 awesome apps that get you free food and treats.
1. BK app from Burger King. This app gives you access to a regularly updating collection of exclusive coupons. Past offers have included buy one, get one free Original Chicken sandwiches and a free Whopper Jr. with the purchase of large classic fries. In addition to coupons, the app lets you make virtual, wallet-free payments, find nearby Burger King locations and look up nutritional information.

2. McDonald's app from McDonald's. With the McDonald's app, you get weekly deals on food and drinks. Past deals have included free medium fries with any purchase, free medium shake or McFlurry with any purchase and buy one, get one free sandwiches. When you use the app to purchase beverages at McCafe, your sixth drink is free. The app also allows you to order on the go in select markets and hunt down McDonald's locations nearby.
3. Baskin-Robbins app from Baskin-Robbins. Downloading the Baskin-Robbins app will earn you a free scoop of ice cream, plus access to coupons and promotions throughout the year. The app provides you with updates on new products and flavors and lets you look up local stores, check out nutritional info and pay with your phone.

4. My Pretzel Perks app from Auntie Anne's. With the My Pretzel Perks app, you get a free pretzel with your first purchase. After that, you earn points with every order that you can use toward future free pretzels. Using the app, you can also check out new product news and access exclusive offers.
5. Krispy Kreme Rewards app from Krispy Kreme. After downloading the Krispy Kreme Rewards app and registering your account, you can receive a free original glazed doughnut. On your birthday, you'll be treated to a gift. With the app, you can also look up store locations and earn points toward free stuff with every purchase.
6. Sonic app from Sonic. When you create an account on the Sonic app, you receive a free medium slush. You'll continue to receive new rewards every month when you reload your MySonic card. You can also use the app to pay at your stall or in the drive-through, browse nearby Sonic locations, check nutritional info and send digital gift cards.
7. Lotz4Me mobile app from Schlotzky's. Upon downloading this app, you receive a free small Original sandwich. You can use the app to custom order sandwiches in advance and earn $7 off on your seventh visit. You'll also get special bonuses for sharing the app with your friends and on social media.
GALLERY: This Is The Best 24-Hour Restaurant In Your State [provided by Delish]
8. Rewards app from Steak 'n Shake. You can use the Rewards app to order menu items from Steak 'n Shake and pay on the go. You get a free milkshake after you make your first purchase with the app and earn $5 in credit for every $50 you spend.

9. Jamba Juice app from Jamba Juice. When you use the Jamba Juice app to make your first purchase, you can get $2 off. As a Jamba Juice Insider, you'll also get a free smoothie or juice on your birthday. Using the app, you can track your rewards, browse menus and order ahead at participating locations.
10. TCBY app from TCBY. Download the TCBY app, and you'll score a free treat. After your first freebie, you can earn $3 for every $30 you spend and get a $3 reward for referring friends. Using the app, you can look up TCBY locations and review menus, nutrition and allergy info.
11. Slab Happy Rewards app from Marble Slab Creamery and MaggieMoo's. After downloading the Slab Happy Rewards app, you'll be rewarded with a free ice cream. You'll also receive a $5 off coupon for your birthday and earn points every time you make a purchase at either shop. With the app, you can look up menus, order online and find nearby stores.
12. Rita's Ice mobile app from Rita's Italian Ice. The Rita's Ice mobile app essentially functions as a digital rewards card. After you purchase eight treats and present the app on your mobile device, you'll score a free regular Italian ice, frozen custard or gelati. With the app, you also receive news and special offers from Rita's throughout the year.
WATCH: Here Are the Items You're Overpaying For at Restaurants [provided by Food & Wine]
Copyright 2017 U.S. News & World Report
More from U.S. News & World Report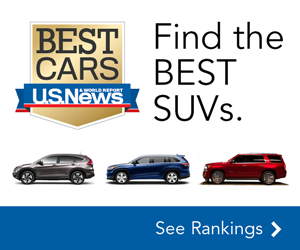 U.S. News & World Report - Money