Look younger, longer

Natural Health
|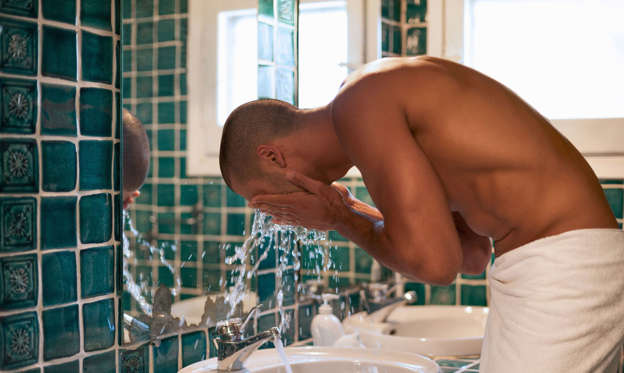 Step 1: Cleanse
Purpose: Washing your face removes makeup and grime. The trick is to purge the dirt without stripping away too much natural oil. The vitamin E that exists in sebum is a powerful antioxidant that helps skin stay soft and young looking by thwarting free-radical damage and aging from ultraviolet light and air pollution.
Look for: A gentle, soap-free cleanser with glycerin or natural oils is less likely to strip oil from the skin than a soap-based wash.
Stay young secret: After washing, rinse thoroughly; cleanser residue can dull skin.
© Antonio Saba/Corbis