6 Tips For Every Gym Newbie to Not Look Like an Idiot

By Ebenezer Samuel
of Men's Health
|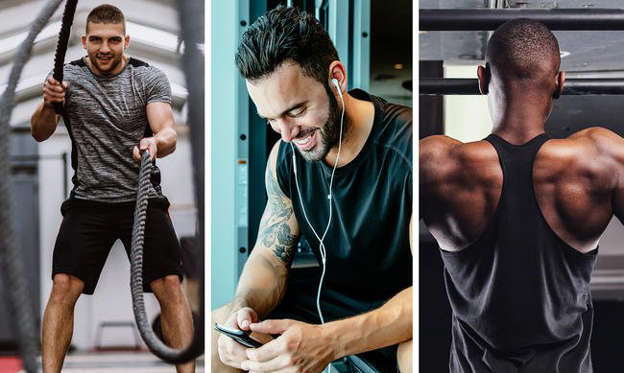 6 Tips For Every Gym Newbie to Not Look Like an Idiot
Here's what our fitness editor has to say to all the newbies in the gym this January
Welcome to the first month of the year, the worst time of the year for knowing what the hell I'm doing in the gym and giving a real crap about fitness. Why? Because right now, every single weight room has been flooded by all you clueless newbies with New Year's resolutions.
I know you guys have good intentions: You're on little two-week journeys to look like Dwayne Johnson or get abs of steel or reclaim your high school bodies. But you haven't had focus for fitness in years, and now you're bringing that trash to the gym, along with the fitness tracker your cousin got for Christmas. And you have no clue how to hit those goals.
Here's a start: No gym regular actually cares how many steps you've walked today, or how many fitness tracker achievements you've scored, because fitness is not a video game. Yet here you are in my gym practically playing one, which is why the biggest weight you've picked up so far is your 6.14-ounce iPhone X.
Look, I know you're a newbie. And deep down, I'm cool with it. Way back when (I'm lying, but it's for a good cause: You), I was too. But I was a good newbie who followed the rules of the gym. You should too.
© Getty Images