The Physiology of a Six Pack

US News & World Report - Health
4/26/2018
When Natalie Jill was going through a divorce and the loss of her house all while caring for a brand new baby about 10 years ago, carrying extra weight around her belly seemed like one discomfort she could let slide.
"I remember looking at myself and thinking, 'Maybe this is just what happens when you get older – you have kids, you get out of shape and it's gone," says Jill, 46, who had always been interested in fitness and nutrition but hadn't kept up her habits during that tumultuous time.
But while at work as a sales director, she realized she wasn't taking the advice she instilled in her team members – to go after their goals and believe in themselves. "If you go into a sales call thinking it's not going to happen, it's not going to happen," says Jill, who lives in San Diego.
So she created a vision board for inspiration, researched so much diet and exercise information that she earned personal training and sports nutrition certifications and put her new knowledge into play mostly by eating unprocessed foods, exercising using her own body weight and staying on her feet as much as she could.
"I really just kept it simple, and the weight kept falling off," says Jill, who eventually developed such a prominent six pack that she began fitness modeling at age 39. She now runs the fitness franchise Natalie Jill Fitness and – save a period of recovery from back surgery nine months ago – has maintained visible abs ever since. She believes anyone can do the same. 
"Get yourself out of those self-imposed stops that say, 'I'm too old, it's too late, I'm a mom, I'm not genetically OK to do this'," Jill tells clients. "Get yourself off of that, believe it's possible and start acting like that person [you want to be]."
What exactly is a "six pack?"
A "six pack," of course, is not a scientific term. What it really refers to is the rectus abdominis, or the outer band of stomach muscle that connects your rib cage with your pelvis. Typically, people with visible rectus abdominis muscles also have visible external oblique muscles, or those that wrap around the sides.
But your core as a whole also involves invisible muscles like the deeper transverse abdominis and less celebrated muscles like those in your back. All of them together are critical for daily movements like standing up and sitting down, carrying groceries and walking up the stairs, says Walter Thompson, president of the American College of Sports Medicine. "If you remove your head, arms, legs and pelvis – everything else is the core," he says. "When you add those other parts, you have to provide support and stability."
A strong core is also key in injury and lower back pain prevention, Jill adds. "It is a sign of strong health when you have that flat stomach – I'm not saying a perfect stomach at all … but having a strong core is key for back health, for overall health, for being functional," she says. Actually seeing that strong core also requires low levels of body fat, which generally correlates to better health, says Brian St. Pierre, a registered dietitian, strength and conditioning specialist and director of performance at Precision Nutrition. "Excess body fat is one of the main drivers of health problems," like inflammation, cancer and diabetes, he says. 
Still, many people covet a six pack more for its aesthetic than its function or health implications – an appeal that dates back as long as Thompson can remember. "It's been around forever," he says, pointing to the popularity of Jack LaLanne – known as the "Godfather of Fitness" – in the 1950s, before Jane Fonda and Richard Simmons entered the celebrity fitness scene.
But a flat stomach punctuated with ripples is arguably even more valuable these days, since the sedentary structure of modern life makes it that much more difficult to achieve, theorizes St. Pierre, who's based in Scarborough, Maine. "It gives the perception of fitness, or the hard work it takes to achieve it," he says. "It certainly shows an effort [and] diligence."
So how hard is it – really?
On some level, everyone can have a six pack – or at least a strong core and a flat belly since, like faces, no two people's rectus abdominis muscles look alike, Jill says. "[For] some people it might be a four-pack, some people eight, some people have a line, some people it's just a flatter stomach," she says. Regardless, "Everybody has abs," she adds.
Revealing them means making diet and exercise decisions that strengthen those muscles and reduce the body fat and bloat covering them. Mostly, that means eating unprocessed foods and moving your body as much as possible – even engaging your core while standing in line at the grocery store, Jill says.
Still, the playing field isn't equal. "Some people walk around super lean even without having to put a lot effort into it," St. Pierre says. "That's not the vast majority of us." The vast majority of us have to consider other factors that play into how achievable a chiseled stomach is – a key one being age since the older you are, the more likely you are to have accumulated body fat that covers those muscles, Thompson says. "[If] it took decades to get there, you're not going to get six-pack abs overnight," he says.
Another factor is gender: Women tend to have a harder time "finding" their ab muscles because they naturally carry more body fat, but also because if they've been pregnant, they likely have loose skin around their bellies, too. Same goes for people who've lost significant weight. "The one thing we cannot address is loose skin," Jill says. "But you can drastically change the appearance by developing that muscle and reducing that overall fat. The skin doesn't go away, but you can change the appearance." 
But one of the most influential factors in whether or not you can achieve a six pack is how much you're willing to put into it, St. Pierre says. "There are more trade-offs the leaner you want to get – you need to be more dialed in on nutrition, sleep, recovery [and] training," he says. "Getting a six pack is great if you're willing to do these things. If you're not, that's OK."
In some cases, going on a six-pack mission can even be unhealthy if, for example, you don't eat enough food or enough variety of foods, or sacrifice your mental health by avoiding social engagements or activities that make you happy, St. Pierre says. Having extremely low body fat, too, comes with its own health complications including heart problems, low energy, hormonal imbalances and bone problems. "You can have healthy levels of body fat," he says, "and not be ripped."
Slideshow: 12 ways to work out at home and stay motivated (Provided by Cheapism) 
More from U.S. News & World Report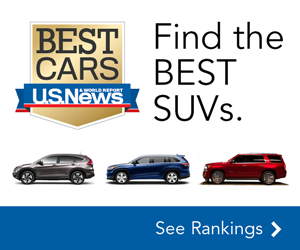 US News & World Report - Health