Obesity Keeps Ballooning in U.S., With Rural Areas Seeing Biggest Spikes

US News & World Report - Health
7/11/2018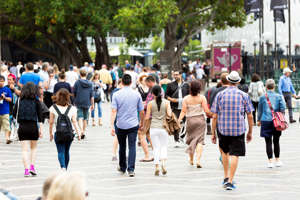 © imamember/Getty Images Diabetes, heart disease and cancer follow obesity trends.
Obesity poses a stubborn public health problem. Just when it looked like rates were finally starting to plateau, results from an ongoing national survey tell a different story. Rather than losing weight, Americans – kids and adults alike – are still gaining. Rural areas are seeing the biggest spikes. Globally, the obesity epidemic also continues. The expected impact is greatly concerning because obesity increases the risk of diabetes, heart disease and certain types of cancer. 
The National Health and Nutrition Examination Survey, which combines physical exams with interviews, is conducted yearly by the Centers for Disease Control and Prevention. The latest NHANES findings, encompassing the period from 2013 to 2016, were compared to figures from 2001 to 2004.
"NHANES is really the gold standard for measuring obesity prevalence in the U.S.," says Dr. Craig Hales,a medical epidemiologist with the CDC's National Center for Health Statistics. Height and weight measurements to determine body mass index let researchers tease out obesity and severe obesity levels. A BMI of 30 or more is considered obese, while severe obesity is defined as a BMI or 40 or higher. These are some of the sobering results:
Youth obesity prevalence is up to nearly 18 percent, based on findings from nearly 7,000 children ages 2 to 19. In 2001-2002, youth obesity prevalence was 15.4 percent. It increased to 17.1 percent in 2003-2004, then back down to 15.4 percent in 2005-2006. However, kids' obesity rates rose to 16.9 percent by 2010 and to 17 percent by 2014.
Rural obesity has reached nearly 22 percent for rural kids, compared with about 17 percent for kids in large urban areas. While the overall rural-city difference is not statistically significant, Hales says, that's not the case for severe obesity. "If you look at severe obesity, that's where we see a more striking difference between large urban and rural areas," Hales says. While 5.1 percent of kids in metropolitan areas are severely obese, that figure nearly doubles to 9.4 percent in rural parts of the country.
Adults are becoming more obese, too. Overall obesity was measured at close to 39 percent among nearly 11,000 adults ages 20 and older.
Severe obesity is highest in women, ranging from about 8 percent in metro areas to 13.5 percent in rural areas.
Obesity trends from 2001 to 2016 moved considerably upward. "For men in rural areas, the prevalence of severe obesity increased over threefold, from 2.8 percent to 9.9 percent," Hales says. Over time, severe obesity among women more than doubled.
Although NHANES doesn't compare U.S. to global rates, Hales says, "We know that in developing countries, obesity prevalence is rising." However, he adds, the proportion is flipped, with higher urban than rural obesity.
Scientists are exploring diabetes and obesity trends from multiple angles:
An April study in Diabetes Research and Clinical Practice highlights statistics from the International Diabetes Federation Atlas. In 2017, an estimated 450 million adults worldwide had diabetes. By the year 2045, that figure is expected to swell to nearly 695 million.
So-called healthy obesity – at least among women – still carries greater health risks, according to a study published May 30 in The Lancet Diabetes & Endocrinology. Metabolically healthy obesity refers to someone whose BMI is high enough to qualify as obese, yet who doesn't have obesity-related health conditions such as diabetes, high blood pressure or high cholesterol.
Researchers looked at three decades of data on more than 90,000 women participating in the Nurses' Health Study. Among women who began the study free of heart disease, those who were obese had a nearly 40 percent higher risk of eventually developing cardiovascular conditions including heart attack and stroke.
Most Americans still don't get enough exercise. Only one in four U.S. adults meets minimum guidelines for physical activity, according to data from the National Center for Health Statistics.
As the U.S population ages, obesity can manifest itself differently. A June 6 study in Clinical Interventions in Aging took a look at so-called "skinny fat" in adults whose average age was 69. The combination of low muscle mass and strength with high fat mass – officially known as sarcopenic obesity – is more common in older people. The Florida Atlantic University researchers uncovered a link between skinny fat in older people and reduced cognitive performance, specifically in the brain's executive function.
Not Inevitable
It's clear the obesity epidemic isn't going away any time soon. However, rising obesity is not inevitable, says Dr. Walter Willett, a professor of epidemiology and nutrition at the Harvard T.H. Chan School of Public Health and a professor of medicine at Harvard Medical School.
Individual countries represent exceptions to global trends, Willett says. "In Japan, the prevalence of obesity in women has stayed at less than about 5 percent, which is amazing," he says. Swedish and French rates remain stable as well, he points out. The Obesity Update 2017 report from the Organization for Economic Cooperation and Development breaks down male and female obesity rates by country.
"When we look at the U.S. rates, it's important to realize that this is a national average and it's very much not spread equally across the United States," Willett notes. A CDC map of obesity prevalence, updated in August 2017, shows the highest obesity concentration in the Midwest and South.
In areas taking steps to reduce obesity, like New York City, it seems that obesity rates in children have stabilized, Willett says. Better food and nutrition in schools, efforts to create more parks, the campaign against soda and increasing public awareness appear to be making a dent.
Higher rural obesity rates don't surprise Willett. "In my grandfather's time, when he was a farmer, he was out there working hard every day," he says. "But farming today is not the same thing. Farmers are sitting in little air-conditioned cabs on their tractors." 
A lack of sidewalks, distant grocery stores for finding fresh produce, a culture of driving everywhere and normalization of obesity all contribute to the problem, Willett says. So does food-industry manufacturing of unhealthy products, with marketing to children in and around schools.
"The consequences of a big surge in obesity are not fully seen for another 30 or 40 years," Willett says. "But we are starting to see it now. We first saw diabetes rates go up, especially big jumps in Type 2 diabetes in children that we had not seen before. Now that generation is moving into adulthood and we're seeing rates of obesity-related cancers, like colon cancer, going up in people under age 50. And we know that that's a wave of obesity that's going to continue on as that generation moves into later life."
A strategic, multipronged approach is needed to address this complex problem, Willett says. Effective tactics include healthy foods and health education for kids at school – and not just in higher-income communities. Physical education and recess help combat child obesity. However, he says, "With budget cutbacks, physical activities are one of the first things to go."
Including Medicare reimbursement for weight-loss counseling through the Affordable Care Act was a nice step in the right direction, Willett says. "But age 65 is a few years late for this to start," he adds. "The bigger problem is weight gain from age 20 to 55."
Infrastructure investment to promote walkable, bike-safe communities can help reverse sedentary lifestyles. "If you get down to the local level, you can really find good examples of things being done," Willett says. Some states are being more proactive, he adds, unlike the federal government. "All these areas are critical and everyone needs to be engaged in this if we're really going to turn around the obesity epidemic," he says.
Copyright 2017 U.S. News & World Report
Gallery: The Couch Potato Capital of Every State (24/7 Wall St.)
More from U.S. News & World Report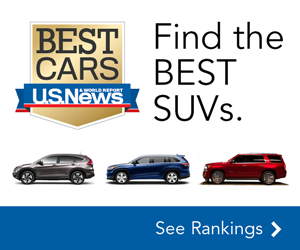 US News & World Report - Health