The 10 States With the Biggest Drug Problems

U.S. News & World Report - Health
5/15/2017
Drug problems abound in the U.S., and are most prominently concentrated in the District of Columbia, according to a new WalletHub report.

The analysis comes amid the nation's opioid epidemic, an issue that President Donald Trump's administration has seemingly approached paradoxically.
While the president has launched a commission for studying the opioid epidemic, his administration has suggested slashing 95 percent of the Office of National Drug Control Policy's budget and labeling addiction a preexisting condition, WalletHub notes. The National Institute of Drug Abuse reports that people admitting to illicit drug use shot up from 31.3 percent in 1979 to 48.8 percent in 2015.
WalletHub's analysis examined all 50 U.S. states and the District of Columbia across three categories: drug use and addiction, law enforcement, and drug health issues and rehab (i.e., a combination of the percentage of adults who needed but didn't receive treatment for illicit drug use in the last year, as well as statistics on the number of treatment facilities and admissions to those facilities).
The places with the highest percentage of teenage drug users were Colorado, the District of Columbia, Vermont, Oregon and Rhode Island. Comparatively, states with the lowest percentage of drug users were Nebraska, Utah, North Dakota, South Dakota and Iowa.
Most people who died from an overdose, per capita, died in West Virginia, followed by New Hampshire, a Kentucky-Ohio tie and Rhode Island. The states with the fewest overdose deaths were Iowa, Texas, North Dakota, South Dakota and Nebraska.
This chart ranks the states with the biggest drug problems, according to WalletHub. It includes states' rankings for drug use and addiction, the study category examining the percentage of teenagers using illegal drugs in the past month, among other statistics.
| | | |
| --- | --- | --- |
| Overall 'Biggest Problem' Rank | State | Drug Use and Addiction Rank |
| 1 | District of Columbia | 1 |
| 2 | Vermont | 5 |
| 3 | Colorado | 2 |
| 4 | Delaware | 23 |
| 5 | Rhode Island | 3 |
| 6 | Oregon | 10 |
| 7 | Connecticut | 21 |
| 8 | Arizona | 12 |
| 9 | Massachusetts | 9 |
| 10 | Michigan | 6 |
More from U.S. News & World Report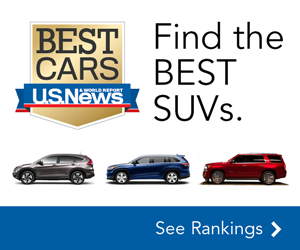 U.S. News & World Report - Health