26 Things You Need To Know Before Buying A Carton of Eggs

By © Provided by Eat This, Not That!
of Eat This, Not That!
|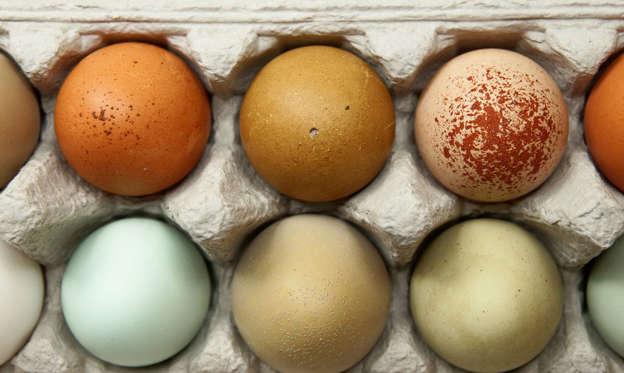 26 Things You Need To Know Before Buying A Carton of Eggs
By Olivia Tarantino
There were some things I expected to be difficult to figure out as an adult—like which funds I should choose for my 401K and what to do when my car breaks down 200 miles from home. Figuring out which carton of eggs to buy was not one of them.
Everyone has their go-to brands when it comes to supermarket products. For example, I'll always look for Rao's when it comes to pasta sauce and Bob's Red Mill for my steel cut oats. But after a few of my first grocery store runs post-college, I started realizing I was clueless when it came to choosing a carton of eggs. You know, those protein-packed pantry staples that are a key component of any health-minded person's diet?
I was so clueless, in fact, that I would stand motionless in front of the egg section for minutes at a time, just staring at all the options. I heard "excuse me" more times than I'd like to admit, as hurried shoppers gently nudged me out of their way. They all seemed to have it figured out, but the nutrition junkie inside me couldn't just grab an option and go. Should I go for the cheaper white eggs? Or were the "cage-free" brown eggs better? And what the heck does "farm fresh" even mean?
Even if you have your go-to brand, there are some carton claims that we'd bet you might not know the meaning behind. So, if you're curious to see what exactly omega-3-enriched eggs really are or why brown eggs always cost more (and if they're better for you), we've compiled the ultimate guide to deciphering those eggcellent egg carton claims. Plus, we've added a few brands to look out for when you're shopping! Not a huge fan of eggs in the first place? Then you'll definitely want to peep this list of 26 Foods With More Protein Than an Egg!
© Provided by Eat This, Not That!