70 Most Popular Sodas Ranked by How Toxic They Are

By © Provided by Eat This, Not That!
of Eat This, Not That!
|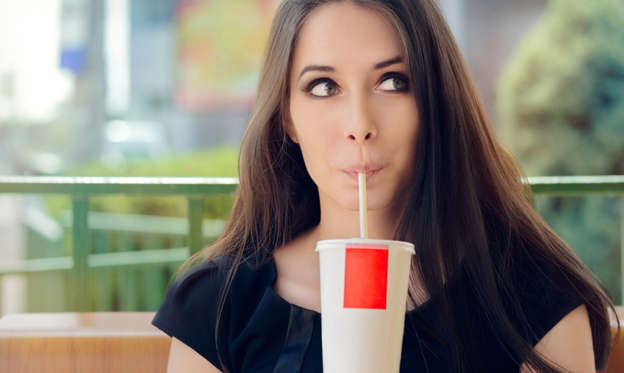 70 Most Popular Sodas Ranked by How Toxic They Are
Although we call them "beer bellies," new science says we ought to call our bloated midsections what they really are: soda bellies. In a study of about 1,000 adults over the course of six years, people who drank soda or other sugar-sweetened beverages gained an extra 1.8 pounds of visceral fat—the fat that sits inside your gut, damaging your internal organs and pushing your belly out into a King of the Hill–style slouch. To put that in perspective, 1.8 pounds is about how much a fetus weighs at 24 weeks. This means you can go from your lean, slim self to looking like you're in your second trimester just by drinking a daily soda, sweetened iced tea, or fruit punch. (Talk about a punch to the gut!) But instead of carrying a bundle of joy, you're carrying a bundle of toxic fat; Visceral fat has been shown to increase your risk of heart disease, stroke and diabetes, among other ills.

Why is soda so good at making us look bad? It's the sugar. The USDA issued new guidelines in early 2016, recommending no more than 180 sugar calories per day for women (and 200 for men). This is the equivalent of approximately 45 grams of sugar—an amount that many sodas and other sweetened beverages exceed in just one can. And if it's not sugar, then it's artificial sweetener, which is 180 times sweeter than sugar and just as damaging to your waistline.
Here, we've ranked the 70 most popular sodas: Category 1 has 32 regular (non-diet) sodas, and Category 2 has 38 diet sodas. Click through to see where your favorites fall.
© Provided by Eat This, Not That!