Could Food Choices Affect a Child's Risk of Having ADHD?

U.S. News & World Report - Health
4/19/2017
Some studies suggest that certain dietary choices among children may be linked to a higher diagnosis of attention deficit hyperactivity disorder. It's also been suggested that what a child eats may intensify the severity of existing ADHD symptoms, which typically involve inattentiveness, frequent movement and fidgeting and impulsive actions without much thought about consequences – or elements from each.

For example, research published in February in the journal Pediatrics followed 120 children and adolescents – 60 who were newly diagnosed with ADHD and 60 who were controls – and found that those who were not good at adhering to a Mediterranean diet were more likely to be diagnosed with ADHD. A Mediterranean diet emphasizes consumption mostly of fruits, vegetables, nuts and fatty fish.
Another study points to the supposed benefits of vitamin B consumption, noting that children who had ADHD also had much lower concentrations of B vitamins. These vitamins, commonly found in foods such as turkey, eggs, spinach, avocado, tuna and salmon, are associated with energy regulation and neurotransmitter synthesis, a process involved in neurological communication, which ultimately allows a person to interact with the world around them. "Lower concentrations of vitamins B2, B6 and B9 were associated with ADHD diagnosis, and B2 and B6 also with symptom severity," researchers concluded in the British Journal of Psychiatry Open.
Experts Weigh In
What are the implications of these food-ADHD associations? Could the meals parents provide to their child increase their risk of an ADHD diagnosis or exacerbate existing symptoms – or perhaps even improve their condition? What about foods consumed during pregnancy?
Dr. Keith Ayoob, associate professor of pediatrics at the Albert Einstein College of Medicine in New York City, says it's important not to jump to conclusions, at least involving the aforementioned studies.
He explains that the word "associated" is concerning because it doesn't show cause and effect. "Associations always raise a red flag for me because, while they are very important, all they are designed to do is raise a hypothesis for further clinical research," Ayoob says. He points out that the study's authors responsibly acknowledge this.
At the same time, Ayoob is not dismissing the Mediterranean diet, adding that its emphasis on foods such as fatty fish, vegetables and nuts is a healthy option. However, these foods aren't music to every person's ears, he explains, adding that it may be challenging to get a child or even an adult with ADHD to eat them. "I can hear lots of parents reading this and saying, 'Have you ever tried to feed a child with ADHD? It's difficult enough just to get them to sit still at the table, let alone get them to eat a lot of fruits and vegetables!''' Ayoob says.
Jill Castle, a registered dietitian and nutritionist in New Canaan, Connecticut, who specializes in childhood nutrition, agrees that the Mediterranean diet can be beneficial. When a child is low in any nutrient, she explains, it can be detrimental to their development, "especially in the early years of life when rates of growth are high and organs are developing." She says this is particularly the case for brain growth and development, adding that "iron deficits including iron-deficiency anemia may impede brain development and cognition."
Castle, who is the co-author of "Fearless Feeding: How to Raise Healthy Eaters from High Chair to High School," also explains that docosahexaenoic acid – or DHA, an omega-3 fatty acid found in fish oil – is often linked with optimal neurotransmission, or "how the brain pathways communicate with each other."
Dr. Sarah Wilmsmeyer, pharmacist and owner of All Out Nutrition & Wellness, LLC who specializes in nutrition, weight loss and digestive health, also recommends omega-3 fatty acids. "I find that tuna oil is typically very helpful, as it is more calming due to its higher concentration of DHA."
As for the vitamin B study, Ayoob homes in on what the authors expressed: No food or supplement intake data were collected. "As such, you really don't know if the blood results were due to something about ADHD or about their nutrient intakes," he says.
Food Choices While Pregnant
What a mother eats and drinks while pregnant may also play a role in whether a child develops ADHD. The Mayo Clinic mentions that alcohol consumption or smoking while pregnant may be ADHD risk factors.
Additionally, a study published in a recent issue of American Journal of Epidemiology suggests that a pregnant woman who eats licorice, and subsequently, its sweetening compound glycyrrhizin, may find that her child is at an increased risk of having ADHD. Boys and girls tested in this study were found to have "higher odds of attention deficit/hyperactivity disorder problems compared with children whose mothers consumed little to no glycyrrhizin."
Multiple Variables at Hand
There are several variables surrounding a child's dietary choices and any possible ADHD links that may result.
For example, Castle adds that access to a wide range of nutrients may not be feasible for all families, including those facing socioeconomic challenges. In other instances, parents may not be fully knowledgeable about early nutrition and feeding, she says.
Ayoob, who provides diet and lifestyle advice on his website, Cut to the Chase Nutrition, says certain ADHD behaviors may be the driving factor behind a child's food choices. He notes that a person with ADHD might be more inclined to eat impulsively, which may mean consuming more nutrient-poor snacks and drinks.
This coincides with the Mediterranean diet study's comment that the "main recommendation is that clinicians focus on diet not with the expectation of dietary changes improving behavior but with the concern that children with ADHD are more likely to be eating unhealthy diets," a component which should "therefore be part of the evaluation to improve their health."
For Wilmsmeyer, she feels consumption of sugar-laden, processed items and choices void of whole – and ideally, organic – foods is not doing a person with ADHD any favors. "The biggest thing that I find when helping someone with ADHD," she says, "is that they are toxic on the typical junk foods, and their body is missing various nutrients."
According to the Mayo Clinic, parents are advised to talk with their child's doctor in an effort to determine ideal dietary choices.
Eliminating food additives and processed items may be worth discussing, even though that has been met with controversy. The clinic notes that "there's no solid evidence that food additives cause attention-deficit/hyperactivity disorder," but points out that some studies have made the case that such foods can increase hyperactivity among children. "Talk with your child's doctor about the pros and cons of trying a diet that eliminates food additives to see if it makes a difference in your child's behavior," the Mayo Clinic advises.
The clinic also recommends having a doctor supervise any dietary changes. "A diet that eliminates too many foods can be unhealthy because it may lack necessary vitamins and nutrients."
More from U.S. News & World Report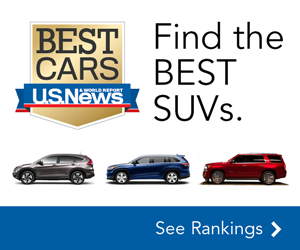 U.S. News & World Report - Health