'Healthy' Or 'Diet' Foods You Should Probably Stop Eating
By Emily Shiffer
of Delish
|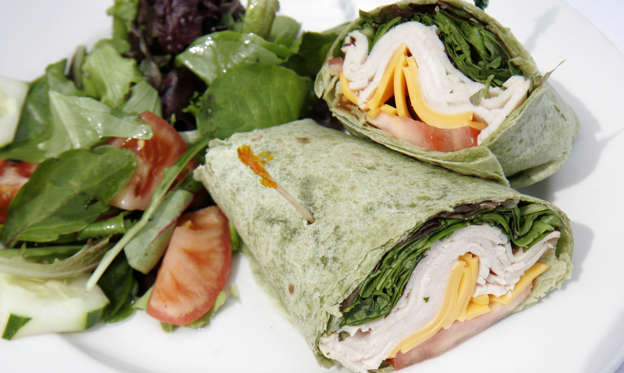 If you're trying to eat a healthy, balanced diet, you're probably checking the labels on the foods at the grocery store before you buy. Labels like "gluten-free," "organic," and "fat-free" are often assumed to mean healthy. But there are a lot of labels used on "health" foods that are very misleading.
"No matter what a food says on the front of the package, it is always important to turn it over and read the nutrition facts panel and the ingredients," says Keri Gans, MS, RDN, CDN, registered dietitian nutritionist and author of The Small Change Diet.
While these labels are meant to help you make better choices, they may be inaccurate.
"Sometimes a product may seem like the smart choice, but then you find out it has too much added sugar, or it contains little or no nutrients, such as fiber or protein, that would actually provide health benefits," says Charlotte Martin, MS, RDN, CSOWM, CPT, registered dietitian nutritionist and author of The Plant-Forward Solution. "Sometimes it might be labeled as 100% plant-based, but you'll find that it actually contains no fruits or veggies."
"Diet" or "healthy" foods may actually have more junk added in to replace ingredients taken out.
"Oftentimes when an ingredient is removed or replaced, like swapping a gluten-free flour for regular flour or removing fat, the manufacturer will have to add something, like fat or sugar, to make up for the flavor/texture differences," adds Martin.
To sum it up: you shouldn't trust food labels blindly. And ultimately, relying on portion control may be a better solution than choosing foods labeled "diet" or "healthy."
"You're better off choosing a variety of nutrient dense foods and keeping portions in check when it comes to high-calorie foods," says Amber Pankonin, MS, RD, registered dietitian and owner of the Stirlist.
Don't be deceived by the "diet" or "healthy" label anymore. Here are foods dietitians say you should be wary of.
© Jeff Greenberg - Getty Images