How to Survive a Barbecue When You're the Only One Trying to Eat Healthy

U.S. News & World Report - Health
6/15/2017
© (Getty Images) So much for your plant-based diet. Armor yourself with these nine strategies.
Ever go to a barbecue and feel like you are the only one who cares about healthy eating? While everyone else is munching away on chips, chowing down on burgers and throwing back one too many beers, you're stuck searching for the (nonexistent) veggie kabob and avoiding guests who are trying to feed you mayonnaise-drenched "salads."
Well first, congrats on trying to eat healthy. Second, know you're not alone. And third, realize that it is possible – I repeat: it is possible – to survive a barbecue without sabotaging your health goals. And keep in mind if you aren't 100 percent successful, it's OK; chances are there will be another barbecue around the corner to try again.
In the meanwhile, here are my nine barbecue season survival tips:

1. Memorize these three words: "No thank you."
We all know food pushers: Those folks who are always piling (unhealthy) food on your plate without asking, or pestering you if you don't take what they consider is "enough." While they can be frustrating, I don't think they are trying to make your life difficult; in lots of instances, they associate food with love.
To let them down gently, remember: Only you have the power to decide what goes in your mouth. You can refuse any food or drink that is offered to you. You can say, "I'm really trying to eat healthy" or "I have to fuel right for my workout class tomorrow morning" or "I"m totally satisfied." But the simplest, sweetest and most to-the-point answer? A good old-fashioned "no thank you."
2. Be a social butterfly.
This is a social event, so be social. Not only is it more fun to mingle, but it's also hard to chat with others when your mouth is full of food. Focus less on what goes in your mouth and more on the words that come out of it.
3. Stay away from the snack table.
It's all about positioning. Try to stand as far away as possible from the chips, cheese and crackers, pigs in a blanket or whatever your weakness is. Enjoy a cocktail and focus on tip No. 2.
4. Grab a snack (at home).
If you know as soon as you get to the barbecue you are going to be starving, eat a snack before you leave your house. The last thing you want to do is have that cocktail go straight to your head. Alcohol can definitely lower inhibitions and if you want to stay on track, you need to avoid any potential interference.
5. Bring a fruit salad.
Triple berry pie anyone? Not for you if you've offered to bring a fruit salad in advance. Contributing a healthy dish is a win-win for graciousness and your waistline.
6. Don't forget the veggies.
Of course there's no guarantee that a single veggie will be served at the barbecue, but if vegetables appear, make sure they are front and center on your plate. Just like with the fruit, you can offer to bring a mixed green salad. Who doesn't love a guest who comes bearing gifts?
7. Try the one rule.
Keep yourself on track – and satisfied – by choosing one serving of protein (such as a burger, a piece of chicken, a hot dog or grilled shrimp) and one serving of a carbohydrate (such as a bun, potato salad or macaroni salad). Veggies are an exception to the "one" rule – the more, the merrier, as long as they aren't drowning in oil or some kind of mayo dressing. If they are, stick to one serving.
8. Stay hydrated.
Make sure to drink plenty of water or seltzer throughout the barbecue. It will slow down your alcohol consumption and help fill you up. What's more, dehydration can cause you to mistake thirst for hunger and if you are trying to eat healthy, the last thing you need is hunger confusion.
9. Have fun.
At the end of the day, what really matters is that you enjoy yourself. Healthy eating can be resumed tomorrow.
Copyright 2017 U.S. News & World Report
More from U.S. News & World Report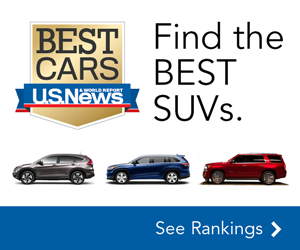 U.S. News & World Report - Health