Surprising Side Effects of Eating Watermelon

By Caroline Thomason, RDN
of Eat This, Not That!
|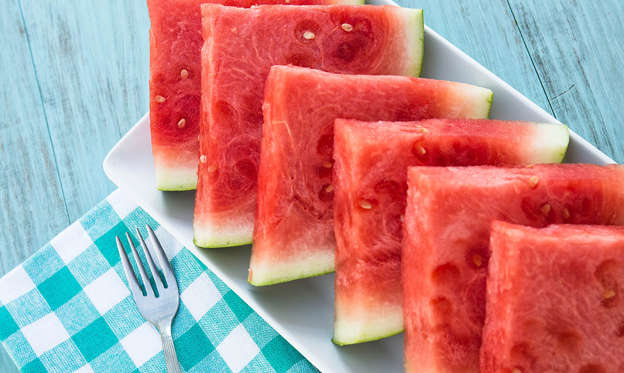 Surprising Side Effects of Eating Watermelon
Is there anything better than eating a freshly cut melon on a hot summer day? Watermelon is notorious for bringing the feel-good-summer vibes. This sweet fruit packs a nutritious punch as well. It is high in Vitamins A and C, antioxidants, and is actually a low-sugar fruit when compared cup-for-cup to other tropical fruits.
Yet, beyond its nutritional composition, you may experience a few of these secret side effects of eating watermelon. Some may even surprise you! Then, be sure to check out our list of 100 Unhealthiest Foods on the Planet.
Read the original article on Eat This, Not That!
© Provided by Eat This, Not That!