'How I Lost 40 Lbs In 5 Months'

By Claduia Ramos lost 40 pounds and got back to her pre-pregnancy weight. Here's how she did it.
of Women's Health
|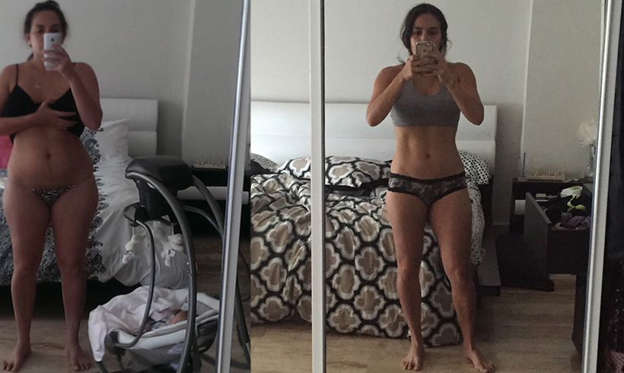 'How I Lost 40 Lbs In 5 Months'
BEFORE: 186
AFTER: 139
I'm not one of those people who's ever hated working out and eating healthy foods. I started running for fun at age 18, and that led to my running half-marathons, a full marathon and eventually two half-Ironmans. Then I got pregnant in 2015, and everything changed.
I completely fell out of my fitness routine and stopped training for races. I did no exercise whatsoever—and ate everything within reach. I gained over 50 pounds during the nine months I was pregnant.
Then, in July of 2015, one month after my daughter was born, I went clothes shopping. I remember happily choosing outfits to try on at first, since I was shopping for an outfit to wear out with my husband for the first time since Catalina was born. I got to the dressing room, hands full of clothes, and tried on size-10 pants—my normal size pre-pregnancy. They didn't even come close to fitting. I sat down in the dressing room and started crying.
I couldn't believe I'd let it reach this point.
© COURTESY OF CLAUDIA RAMOS