How Can Men Fight the Stigma of Dealing With Mental Health Problems?

US News & World Report - Health
2/9/2018
There's an old truism that men take better care of their cars than they do of their own health. Men are notoriously reluctant to ask for any kind of help, and that is especially true when it comes to mental health. Though the stigma of mental illness has certainly been lessened over the past several years, it remains stubbornly strong among men, who are typically averse to admitting to any problem and convinced they can "handle" anything themselves.
But an interesting program in Michigan is looking at ways to break through those obstacles and get men to seek professional help. Healthy Men Michigan is designed specifically to promote mental health and well-being among working-aged men who are living in that state, in part because suicide is the leading cause of injury death among men in Michigan. The program offers free online screening and referral services for a number of mental health issues, including depression, anxiety, anger management and thoughts of suicide, and access to local treatment options.
The Centers for Disease Control and Prevention is funding the University of Maryland-Baltimore School of Social Work to evaluate the program. The research team is led by Jodi Jacobson Frey, an associate professor. "Men are at the highest risk for suicide death, and also typically the hardest to engage in traditional mental health services," Frey says. "When they do engage, they often don't stay engaged, with medication or therapy. There are a lot of barriers to men getting treatment."
Barriers Specific to Men
"Historically, men have been viewed as the strong ones who take care of the family and protect the children from harm," says Dr. David Mischoulon, a professor of psychiatry at Harvard University and director of the Depression Clinical Research Program at Massachusetts General Hospital. "There are certain societal expectations on men that they have to be strong and effective. It is a lot harder for man to deal with any illness, because they can't play the role society expects of them." It is even worse with psychiatric conditions, Mischoulon says. "There is still a belief that they are signs of personal weakness. Men can more easily deal with high blood pressure, which won't have the same degree of sympathy as with a mental illness." Men are raised not to think or talk about emotional problems, Frey says. "They push them down, shy away from therapy. There is a stigma that seeking help is not viewed as masculine."
Her program, interestingly, is finding that the problem may be, in part, rooted in how treatment is presented. "We are finding in Healthy Men Michigan, and other programs, that men want to take a more active role in their health, but talk therapy is not necessarily what they are looking for. What works a bit better are nontraditional therapies."
For example, Frey says that men like to be active, so linking physical activity with mental health may be a better option. To that end, Healthy Men Michigan has partnered with Eric Hipple, a former quarterback for the Detroit Lions who has depression and survived a suicide attempt, to promote mental health care. "One participant wrote to us that the program reminded him of traditional mental health resources, but he engaged more in fishing, which he had let go, and was a real stress reliever for him," Frey says. "It was a reminder to him to engage in his hobbies again to deal with his depression. It's a broader, more holistic view of mental health well-being."
Another way to encourage men to take action is with humor. The program's 20-point online assessment, Frey says, "takes a humorous approach to suicide prevention, which sounds like an oxymoron but is based on focus groups showing us that men wanted something fun, humorous and action-based." The assessment can be accessed at several websites, including one called mantherapy.org. The site is overseen by a fictitious doctor, a Ron Swanson lookalike called Dr. Rich Mahogany, and features the tagline, "That funny feeling inside may not be burrito-related."
"He talks to you online and can be rude and crude at times. But he is also very serious," Frey says of Dr. Mahogany. If someone's test scores reveal a potential risk, the "doctor" responds quickly. "He says, if a fake doctor is concerned, maybe you should speak to a professional, and includes links to prevention hotlines," Frey says.
Male-Specific Symptoms and Causes
The screenings are designed to look for male-specific symptoms as well. "With men, depression can be experienced as irritability and anger, so we built in anger screenings," Frey says. "We typically think of depression as 'down in the dumps,' or 'the blues,' but that's not necessarily how men experience it. We have to expand our definition a bit when talking about men and depression." The causes of depression also need to expand to include job loss, housing issues and substance use. "A big piece for men is job and financial problems. That all needs to be examined," she says. The program has also switched messaging outlets, from social media to employers and community partners in their neighborhoods. "That is critical to connect to men," Frey says.
Through January, the program had screened about 1,500 men, with almost 40 percent at risk for suicide. "That is a very high number. That's telling me we're reaching men who need it most," Frey says. Her study runs through August 2018. She hopes to learn what messaging works, what encourages men to get treatment and what the barriers are to get them to engage in actions – whether it is traditional therapy, hobbies or sports – that increase social support and decrease isolation. "Ultimately, we want to learn what reduces the risk of suicide," she says. "We are directly measuring that."
Frey admits that those in mental health and social work tend to focus on children, women and older adults, "the quote-unquote vulnerable populations. Working-age men are not thought to be in that group, but they really are isolated a lot, especially when you take away their identity in things like jobs. We assume men will be OK, but it is important to look at this. It's something we have neglected for a long time," she says. Mischoulon agrees. Although, on the whole, more men are willing to seek help than in years past, "There are still a lot of men who could benefit from treatment," he says. "They shouldn't let stigma get in the way of getting treatment, which can make a difference in their lives."
Copyright 2017 U.S. News & World Report
Related Gallery: 4 Subtle Signs of Depression in Men
More from U.S. News & World Report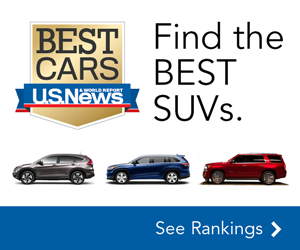 US News & World Report - Health