States Adopt Programs to Keep Seniors Mobile and Healthy

U.S. News & World Report
10/11/2017
New public health initiatives can often be short-lived, but a collection of popular, age-conscious innovations geared toward keeping seniors mobile in states across the country seems to have staying power and may become the standard well into the future.
The older adult population of the U.S. is expected to almost double by 2050 to more than 87 million from 43 million in 2012. A small contingent of states are recognizing that to keep the booming elderly population healthy, they need to keep them moving. In Maine, Vermont, Wisconsin and Missouri, for example, civic leaders are forward-thinking about demographic shifts and how their health care budgets would be affected by the rising number of sedentary – and consequently sicker – elderly residents.
Health care experts define mobility as "safely and effectively moving in one's environment." Some of these model mobility programs focus on an individual's locomotion (which includes such non-strenuous activities as shifting from a chair to a bed or taking a leisurely walk), while others seek to create public environments and infrastructure to facilitate ease of movement for the oldest residents. There are age-friendly exercise groups, ride shares for seniors, fall prevention workshops, and parks for all ages – each with an eye toward helping older adults stay independent and in their communities as they age.
The leading causes of death among people aged 65 and older are heart disease, cancer and chronic lower respiratory disease. Alzheimer's disease, diabetes and unintentional injuries are also in the top 10. Three out of four older adults have multiple chronic conditions, which health officials define as lasting more than a year and requiring ongoing medical care. People with multiple chronic conditions account for 93 percent of total Medicare spending.
While improving mobility alone won't eliminate the ailments of old age, there is evidence that it can help to treat and prevent them. Personal fitness and the adoption of all-age-friendly environments can also help reduce depression and increase longevity.
Related video: If Aging Is A Disease, Should We Really Be Trying To Cure It? (Provided by Wochit News)
A Matter of Balance
States that have vigorously advanced the health of seniors often embrace fall-prevention initiatives. A report from the Centers for Disease Control and Prevention found that more than a quarter of older adults reported falling in 2014 and suffering hip fractures or traumatic brain injuries as a result, which can be fatal or permanently disabling. The average hospital cost for a fall-related injury tops $30,000.
Falls Free Vermont, a statewide coalition, offers classes where teachers set physical activity goals to boost strength while also addressing the fear of falling. It can be a cruel cycle: worries about losing one's balance can fuel depression and restrict movement, which, in turn, weakens muscles and increases the risk of falling.
Maggie Holt, a physical therapist and co-founder of Stay Steady Vermont, says she sees a wide spectrum of mobility levels in her classes. Some participants are extremely fit and relatively free of disease; others are chronically sedentary and burdened with illness. People can pull themselves back to health at any level, though, she says.
"Muscles are plastic until the day you die," Holt says. "They will always respond to motivation and exercise." Stretching and strengthening don't erase big impairments like osteoarthritis, for example, "but they build up strength around the joints, and then the disease doesn't matter," she says. "You are coping because you're stronger."
Wisconsin's Stepping On program follows the same philosophy. The seven-week course is offered in 66 of the state's 72 counties and has reduced falls in older people by 31 percent.
But, for seniors, getting the body steady and moving freely is only part of the mobility challenge. Built environments in cities and towns can be hazardous for the elderly, many of whom are disabled. In several states, city ordinances, backed by health agencies and coalitions for the aging are rethinking transportation options, improving roads and public spaces.
In Maine, where snowy winter weather could intimidate even the most intrepid pedestrian, advocates are conducting walk audits in the downtown corridor. Volunteers pound the pavement around the places they know and take notes on ways to improve safety and decrease hazards on the streets. The audits have produced solutions, such as installing crossing signals, changing speed limits and constructing sidewalks. The idea is it's safer for everyone, including drivers, bicyclists, children and people who use wheelchairs. (In Cedar Falls, Iowa, a succession of roundabouts was designed in one corridor to slow down traffic and reduce collisions.)
On the Road
Maine is also at the center of a big rethink on transportation for the elderly. A motto of the Independent Transportation Network, based in Westbrook is: For people who can no longer drive, mobility is more than getting a ride. The senior-oriented ride service has affiliates around the country which deploy pre-screened volunteer drivers. They offer "door-through-door service" particularly in rural and suburban communities that have limited public transportation options.
Often people don't give up their cars because they're afraid they'll feel trapped, says Katherine Freund, the ITN founder, but they are making that transition to the passenger's seat. The service has a health-prevention benefit: 40 percent of the passengers called for a ride for medical reasons.
Patty Kohn, who is 66 and lives in South Portland, says she uses the service to take her 74-year-old husband Howard to the doctor. He has Parkinson's disease and uses a power chair; she can't drive a car due to her bad peripheral vision.
"This service takes a load off our shoulders," Kohn says. "Seniors need this. People are living longer. We need some affordable, reliable transportation."
Carol Suter, who is on the advisory board for Communities for All Ages in Kansas City, Missouri, says she remembers how traumatic it was for her parents to give up the keys. So she and her colleagues worked with senior citizens' groups in the city of Gladstone to build bus shelters and roll out accessible transit vans. In spring 2018, they plan to open a park equipped with a separate recreation area for the elderly. "So grandma and grandpa are going to have their own swings or jungle gym," Suter says, "just to give people a few more options to move around."
Editor's Note: Growing old in America today looks far different than it did 10 years ago. Older people are working throughout their golden years, are living longer, and many are choosing to age in place. As baby boomers hit the 65 and older mark, the share of seniors in the U.S. is rising drastically. This series explores what it's like to age in 21st century America, and the issues officials must address to keep up with the nation's changing demographics and culture. U.S. News determined which states are best serving their growing senior populations in a new Best States for Aging ranking.
Copyright 2017 U.S. News & World Report
More from U.S. News & World Report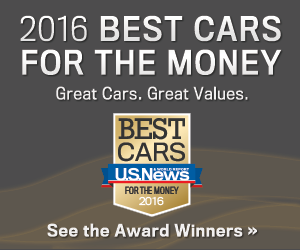 U.S. News & World Report