The 10 Happiest Cities in America

US News & World Report - Health
3/12/2018
© Getty Images The happiest city in America is Fremont, California (pictured). Don't worry. Be happy.
Everyone wants to be happy. But according to research, you have a better shot at it in certain cities.
The happiest city in America is Fremont, California, followed by Bismarck, North Dakota, and San Jose, California, according to a new ranking from WalletHub. Four out of the top 10 cities are in California, with two in North Dakota and Texas, respectively.
WalletHub ranked the happiest cities in America – more than 180 – across three categories: emotional and physical well-being, income and employment, and community and environment. Each section examined various happiness indicators, including everything from depression rate to average leisure time per day to income-growth rate.
According to the report, the least happy city is Detroit, Michigan, with Huntington, West Virginia, and Birmingham, Alabama, rounding out the bottom three.
By other metrics: Cities with the fewest work hours included Burlington, Vermont; Tallahassee, Florida; Providence, Rhode Island; Missoula, Montana; Madison, Wisconsin; and Bridgeport, Connecticut. The lowest separation and divorce rates could be found in Fremont, California; Irvine, California; Gilbert, Arizona; Plano, Texas; and Pearl City, Hawaii.
Find the top 10 happiest cities below, and see the complete report here.
| | | |
| --- | --- | --- |
| Overall Rank | City | Emotional & Physical Well-Being Rank |
| 1 | Fremont, California | 3 |
| 2 | Bismarck, North Dakota | 4 |
| 3 | San Jose, California | 1 |
| 4 | Pearl City, Hawaii | 2 |
| 5 | Plano, Texas | 8 |
| 6 | Fargo, North Dakota | 12 |
| 7 | Sioux Falls, South Dakota | 7 |
| 8 | Irvine, California | 13 |
| 9 | Huntington Beach, California | 16 |
| 10 | Grand Prairie, Texas | 29 |
Gallery: 8 epiphanies people have had while exercising
Copyright 2017 U.S. News & World Report
More from U.S. News & World Report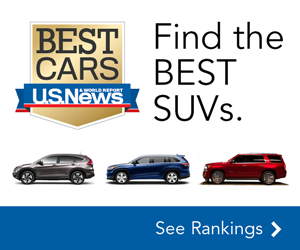 US News & World Report - Health