The Top 10 Things Scaring Americans the Most

U.S. News & World Report
10/12/2017
October is typically seen as the scariest month of the year given its ties to Halloween. So it's appropriate that the Chapman University Survey of American Fears is now out for 2017, revealing what Americans are afraid of most.
For the third year in a row, Americans are most afraid of the corruption of government officials (74.5 percent afraid or very afraid). The second biggest fear was the American Health Care Act, aka Trumpcare (new this year, with 55.3 percent afraid or very afraid), followed by the pollution of oceans, rivers and lakes (53.1 percent) and pollution of drinking water (50.4 percent).
High medical bills, global warming and climate change, North Korea using weapons and not having enough money in the future were among the other fears in the top 10. Environmental issues never made it into the top 10 in previous surveys.
But what really connects most of these fears together? The news, apparently.
Video: Panic Attack At Work? Never Fear, Here's How To Deal (Courtesy Wochit News)
"We are beginning to see trends that people tend to fear what they are exposed to in the media," Christopher Bader, a sociology professor at Chapman University who led the research, said in a statement. "Many of the top 10 fears this year can be directly correlated to the top media stories of the past year." Researchers conducted the survey online and included more than 1,200 participants across the U.S., giving participants a list of about 79 different fears to choose from across myriad topics. They collected the data from June 28 to July 7.
The survey also found that Americans think both both Islamic extremists and white supremacists are threats to national security. More than half of Americans – 51 percent – think white supremacists make up such a threat, while three out of five Americans say they are afraid or very afraid Islamic extremists/Jihadists are such a threat.
As for other extremists groups, only one-third of Americans found extreme anti-immigration groups, the militia/patriot movement, left-wing revolutionaries and extreme anti-abortion groups as concerning.
Elsewhere, 31 percent are afraid of being a victim of a mass or random shooting; 55 percent agreed or strongly agreed with the statement that ancient civilizations like Atlantis were once real; and 52 percent believed spirits could haunt places.
The 10 biggest fears list can be found below.
| | | |
| --- | --- | --- |
| Rank | Fear | Percent Afraid or Very Afraid |
| 1 | Corruption of government officials | 74.5 |
| 2 | American Health Care Act/Trumpcare | 55.3 |
| 3 | Pollution of oceans, rivers and lakes | 53.1 |
| 4 | Pollution of drinking water | 50.4 |
| 5 | Not having enough money in the future | 50.2 |
| 6 | High medical bills | 48.4 |
| 7 | The U.S. will be involved in another war | 48.4 |
| 8 | Global warming and climate change | 48 |
| 9 | North Korea using weapons | 47.5 |
| 10 | Air pollution | 44.9 |
Copyright 2017 U.S. News & World Report
More from U.S. News & World Report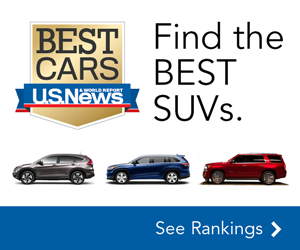 U.S. News & World Report