Compatibility Of Life Path Number 4: 6 & 7 Will Blow Your Mind

Astrofame
10/10/2021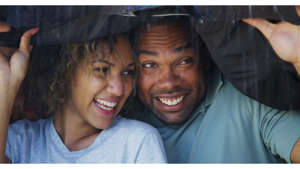 Natives of life path 4, you hate futile and fleeting relationships, for you, love is about deep and sincere feelings. Loyal and faithful, you are capable of loving with passion, but your introverted nature prevents you from expressing your feelings. What you seek above all are sincerity and stability. You can be a little stubborn and are sometimes rigid with rules... Yet, you are also very down-to-earth and seek to build a stable future. Despite your good intentions, you aren't a good match for everyone! Yet, your compatibility reveals that people with life paths 6 and 7 have what it takes to seduce you!
Contents:
Test your compatibility
What is life path 4 like in love?
Who is the best match for life path 4?
Life path number 4 is about assembling pieces in order to create a work of art, 4 is essentially a constructive number. If this is your number, you are determined, hands-on, a problem solver, and methodical. You have your feet firmly on the ground and know what is really important in life. You reject superficiality and prefer to invest in solid work rather than anything too frivolous.
- Discover the meaning of number 4 in Numerology -
Numerology compatibility calculator: Are you a good match?
Discover how compatible you and your partner or crush are. 
🌟 Looking for True Love & Happiness? Contact a Psychic expert for further insights 🌟
What is Numerology life path 4 like in love?
You tend to want to do too much in love, which puts you in a constant state of stress. 4, you are rigid and demanding, which means you do not take into account the advice of those around you. You sometimes lack tolerance and have difficulty accepting those who do not think like you. To live in harmony with those around you, you must be careful not to lock yourself into a one-sided vision. You will have to learn to develop a sense of inner stability, especially on the physical and emotional levels.
What are 4's strengths?
People belonging to life path 4 are determined, strong, loyal, and very dependable…
How about their weaknesses?
These folks can be a little too strict at times and have trouble improvising when needed.
Who is life path 4 compatible with?
If you are a native of this number, discover your love rating love and who you are most compatible with in love. 
| | |
| --- | --- |
| Life path numerology compatibility:  | Love rating out of 3:  |
| Life path 4 and life path 1 | ❤ |
| Life path 4 and life path 2 | ❤❤ |
| Life path 4 and life path 3 | ❤ |
| Life path 4 and life path 4 | ❤❤ |
| Life path 4 and life path 5 | ❤❤ |
| Life path 4 and life path 6 | ❤❤❤ |
| Life path 4 and life path 7 | ❤❤❤ |
| Life path 4 and life path 8 | ❤❤ |
| Life path 4 and life path 9 | ❤ |
Check out our descriptions of each couple combination below:
Life path 4 and life path 1:
A delicate relationship that requires extensive understanding from both sides. Life path 1 will feel restrained and held back by the slow speed and rigor of life path 4. Some tension will come from your different views on life.
Life path 4 and life path 2: 
Between 2's discretion and 4's suspicion, there are a few qualms and a lot of restraint in this relationship. On the other hand, the rationality of 4 allows for material or professional agreement to be put in place.
Life path 4 and life path 3:
We are still wondering how you could have ever met! Life path 3's poise collides with 4's stubbornness. However, on the bright side, if each partner backs off a little solid professional relationships could be possible.
Life path 4 and life path 4:
You form a "rock-solid" team, and you are capable of moving mountains when necessary.
Life path 4 and life path 5:
This is a complex team and some disagreements are certainly on the cards. If 4 accepts to do some self-analysis, 5 will get rid of their discipline and puritan sexuality.
Life path 4 and life path 6:
It's obvious you get along well because this is a relationship built on a sense of duty, a mutual quest for stability, and security. Your relationship is deep and strong.
Life path 4 and life path 7:
When experience and theory come together, an intellectual and professional understanding is guaranteed! Although there isn't a lot of proof, this relationship is direct, loyal, and solid.
Life path 4 and life path 8:
A common, efficient truth will allow you to reach powerful heights, but you are less adventurous when talking about that feelings arise, and that can slow down hopes for your couple.
Life path 4 and life path 9:
An uneasy, fragile relationship… Too many differences will prevent you from creating anything long-term. 4 is too stubborn for the idealistic 9. 
Want more crucial insights on Numerology? Check out the other life paths
If you want to find out more about the compatibility of other life paths, click on the numbers below.
The year isn't over so be sure to check out your 2022 Numerology life path predictions! What surprises are still in store for you? Your 2022 horoscope by zodiac sign reveals some essential predictions for your year.
More from Astrofame

Astrofame