Mother's lengthy list of requirements for a babysitter goes viral

Daily Mail
12/3/2018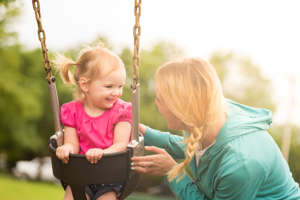 An anonymous mother's laundry list of requirements for a babysitter has gone viral, after she posted a detailed series of demands for any person who wants to apply for the $10-an-hour role.   
The very lengthy list of requirements includes being a Trump fan; being willing to pay for some snacks for her three children, who range in age from an infant to a five-year-old; and having no tattoos. 
The post, which was originally posted to Facebook by the woman, was later shared on the Subreddit ChoosingBeggars, where it received hundreds of comments from people who were left stunned by the list. 
The mother-of-three posted the advertisement that read: 'Looking for a babysitter in the area. PM me if you're interested. Here are my requirements.' 
She then listed a total of 14 specific requirements that ranged from being an English-speaker, to having no tattoos. 
And although it isn't clear where the person lives, the requirement for the caretaker to be a Trump fan suggests that the woman lives in the U.S.  
Some basic requirements included a BA degree in childcare or nine years experience working as a babysitter, three references with phone numbers, and full-time availability including weekends. 
She also requires that the ideal candidate should have a driver's license and a car, as well as be a native English speaker with CPR training.
However, the anonymous poster then includes a number of requirements that have left people dumbfounded. 
The woman wrote: 'NO history of traffic tickets and no problems with the law', before adding that she will be running the candidates name through databases. 
She added: 'No tattoos. No drugs. No alcohol. No sketchy social media behavior AND/OR public pictures.' 
The mother proceeded to add that the ideal candidate for the job must be 'willing to pay for some snacks', and will 'ideally be a Trump fan'. 
She detailed that the selected candidate for the job will earn $10 per hour in 'under the table cash'.
'It's like making $15/hr normally but without paying tax,' she added. 
The post, which was shared on subreddit ChoosingBeggars, received hundreds of comments from people who couldn't believe her requirements. 
One person replied to the post, saying: 'I thought she meant SHE'D be willing to pay for the babysitter snacks. I was like well I guess that's nice, then I realized she meant the babysitters would be paying for the snacks. Lovely.'   
'9 years experience is very specific!! Also, would be worried about someone who had the degree and/or experience but was still willing to graft for $10 an hour', wrote one Reddit user. 
Another added: 'I've seen these ads before in NYC but they'll pay you $60k-80k per year and other perks. Essentially you get paid to raise someone else's kids. 
'A friend of mine did this and one of the requirements was also having a degree at an Ivy League (she did). She was able to stay at their summer home whenever and got to go to Paris Fashion Week. This lady is nuts though.'
'For $10/hr I will come over to watch your TV and eat your snacks. Expect to return to alive children.... that's it,' wrote another user. 
Another shocked Reddit user wrote: 'No problems with the law but she's committing tax fraud. Ok then.' 

RELATED VIDEO: Nanny Claims The Woman She Works For 'Doesn't Really Have Time To Be A Mother [Provided by Dr. Phil]