This wedding invitation has a glaring mistake — can you spot it?

Yahoo! Lifestyle
4/19/2019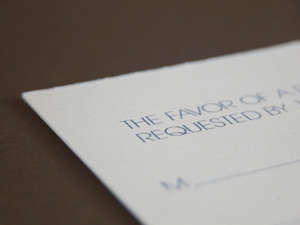 A wedding invitation had a glaring mistake — can you spot it?
The invitation begins as they traditionally do, with parents Trevor and Heather requesting the company of Anna and David at the wedding of their daughter, Yasmin, to her husband-to-be, Stephen.
It goes on to state where the church ceremony will take place as well as the date and time of the "I dos."
However, it's the next line that's confusing, as it then instructs the invitee to RSVP Oct. 1 2019 —but that's 11 months after their wedding will have taken place?
No word on whether or not Anna and David made the deadline — or even made it to the wedding.
RELATED VIDEO: How to Address Wedding Invitations [Provided by Southern Living]