Meghan Markle's mom kept her nose ring for the royal wedding — and people are obsessed

INSIDER
5/19/2018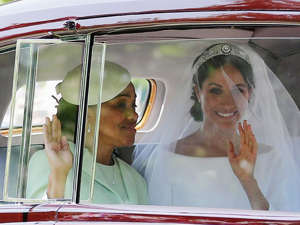 © Provided by Business Insider Inc doria ragland Richard Heathcote/Getty Images
Fashion is a big deal at the royal wedding. Whether it's Meghan Markle's Givenchy gown and not-so casual bun or Prince Harry's beard and military uniform, every little detail matters. The same goes for the family and friends of the bride and groom.
Related: 10 Looks for Meghan Markle to Wear for Her Upcoming...Career Change [Provided by Marie Claire]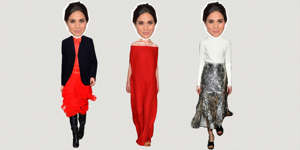 And Meghan Markle's mom Doria Ragland didn't disappoint. She arrived at the wedding, which was held at St George's Chapel in Windsor, UK, wearing a traditional, pale green Oscar de la Renta ensemble.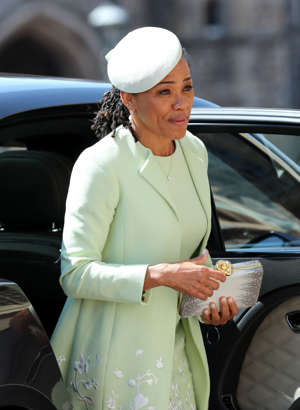 © Provided by Business Insider Inc Doria Ragland Gareth Fuller - WPA Pool/Getty Images
But Ragland's accessories — namely her sartorial choice to keep her nose ring in — stole the show.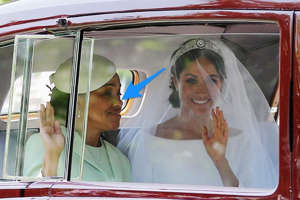 © Provided by Business Insider Inc doria_ragland skitch Richard Heathcote/Getty Images
The facial piercing is part of Ragland's signature look. In a 2014 blog post on Markle's now-defunct blog The Tig, she described her mother's aesthetic and personality as follows: "Dreadlocks. Nose ring. Yoga Instructor. Social Worker. Free spirit. Lover of potato chips & lemon tarts," according to Newsweek.
People are thrilled to see that Ragland stayed true to herself. 
Mama kept her nose ring. I love it! https://t.co/TENTaJ1zof

— Boitumelo (@B_Masihleho) May 19, 2018
Right? Mother Doria wore her nose ring and dreads, Bishop Curry was about to break into a preacher shuffle, and now this cellist? #BlackExcellence #WakandaForever #RoyalWedding

— Lindsey Appiah (@LAppiah) May 19, 2018
I love that she kept her nose ring in. pic.twitter.com/Y4kCJ73FD9

— bye colonizer (@TallGlassofStyL) May 19, 2018
Come as you are ... nose ring included https://t.co/QY5UUTUdAc

— S. Irenge (@Irenge_) May 19, 2018
And can we talk about Meghan's mom, #DoriaRagland, having locs and a nose ring?!

Perfection! ❤#RoyalWeddingSanFernandoValleyCorrespondent

— yvette nicole brown (@YNB) May 19, 2018
Dreadlocks and a nose ring🙌🏿🙌🏿❤️ ❤️I stan, A QUEEN #royalwedding pic.twitter.com/SKHseoXl6c

— IG: MATHEWS MELATO (@maphutseM) May 19, 2018
MEGHAN'S MOM LEFT HER NOSE RING IN IM SO HAPPY #royalwedding pic.twitter.com/CRRRujVwkH

— dalila || PRINCE HARRY IS MARRIED IM CRYING (@KISSINGDNCE) May 19, 2018
Dreadlocks and nose ring. The royal family was never ready. We STAN! pic.twitter.com/EDtvFjaj5P

— Fairly Odd (@_karabolekgau) May 19, 2018
Like mother, like daughter.
You can read all of INSIDER's royal wedding coverage  here.
Related: Prince Harry and Meghan Markle Reveal Plans to Start a Family Post-Wedding [Provided by Southern Living]