Meghan Markle's Tights Are Dividing The Internet

Cosmopolitan (UK)
5/23/2018
Video provided by InStyle
Meghan Markle made her first appearance since her wedding to Prince Harry this week, as she celebrated Prince Charles' 70th birthday year at a Royal Garden Party.
The actress looked beautiful wearing a pale pink dress by Goat, one of the her now-sister-in-law's fave designers. But that wasn't the only thing that royal fans noticed about Meghan's new 'married' look.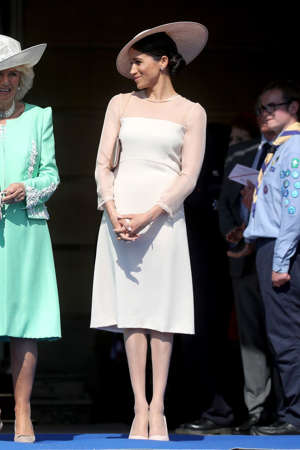 Remember back when Harry and Meghan announced their engagement and the world GASPED, audibly, at the fact that Meghan had dared to wear a dress without any nude tights?
You see, according to many reports, the Queen isn't really a fan of the bare leg, and prefers the royal women to cover their pins in flesh-coloured tights when necessary.
At the start of their engagement, Meghan flouted this rule, but it seems now that she's the Duchess of Sussex, she's had a change of heart.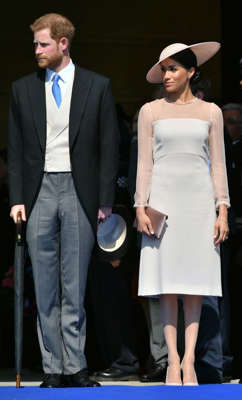 People on Twitter were concerned that now she's officially a royal, Meghan isn't allowed to choose what she wants to wear anymore, while others just plain didn't like the tights with the outfit.
I dunno, I kinda liked the tights on Meg - they sort of match the sheer sleeve situation she has going on and the whole thing looks chic IMO.
We'll probably never know if Meghan wore the tights by order of the Queen, or because she wanted to, but what we can promise, is that every time she steps outside in clothes again, we'll be here to show you the photos and analyze them.
Related: Meghan Markle Just Wore Another Bridal Look, and All We Can Say Is, WOW [Provided by Popsugar]