Say Goodbye To Plastic With These Chic Eco-Friendly Straws

By Elizabeth Buxton
of Refinery29
|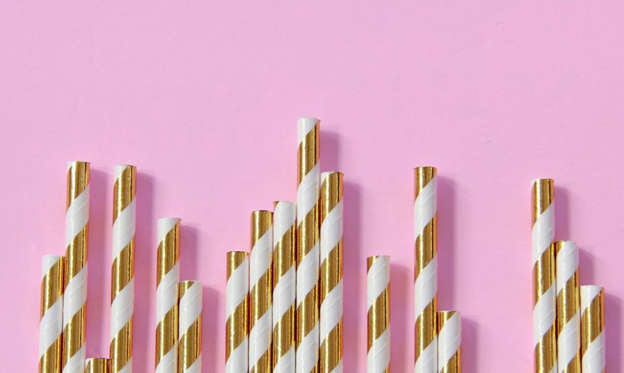 Although we try to be mindful of sustainability when it comes to food — from the products we purchase to the vessels they are stored in — certain things are harder to regulate than others, especially when we're eating out. Single use plastic straws are everywhere, with a reported 500 million discarded daily in the U.S. But, over the past few months, major food corporations, trendy restaurant groups, and even cities have all joined the anti-plastic straw movement.
McDonald's announced its plan to eliminate plastic straws from 1,300 U.K. locations at the end of March, and restauranteur Danny Meyer (the mastermind behind Shake Shack) recently shared his restaurant group's like-minded intention to cut unnecessary waste by rolling out bio-degradable straws. On an even larger scale, cities like Malibu and countries like Taiwan have also issued widespread plastic bans. In addition to legal support, there are plenty of alternative straw companies continuing to pop up in an effort to eliminate unnecessary waste from our cups.
These non-plastic options are serving the earth with style — the chic straws range from reusable stainless steel, glass, and bamboo, to compostable patterned paper. Ahead we rounded up replacements that not only look good, but ones that we can feel good about buying. So pick out your pack and join the movement to make plastic sips a thing of the past.
© Refinery29