Jennifer Aniston's Favorite Ultra-Hydrating & Repairing Lip Mask Is 20% Off Right Now
If you purchase an independently reviewed product or service through a link on our website, SheKnows may receive an affiliate commission.
Jennifer Aniston's dazzling performance on The Morning Show continuously brought equally dazzling makeup looks. Now, thanks to Instagram, we know a little bit more about the products that made those looks possible. According to an Instagram story she posted earlier this year, one of her go-to products is the Tatcha Kissu Lip Mask, and her beauty team reportedly swears it's what's responsible for Aniston's never-aging, constantly supple lips.
As spotted by the beauty sleuths at Us Weekly, the peek into Aniston's make-up array shows that her beauty team is a big fan of many Tatcha products. Now, you can snag the lip mask for 20 percent off thanks to Tatcha's once-a-year Friends and Family sale. The entire website is included in the 20 percent discount when you use the code FF2022 at checkout.
Tatcha's Kissu Lip Mask in particular is a non-sticky, jelly leave-on treatment made to "restore lips to full lushness." It claims to do it all from plumping your lips and tackling fine lines to adding moisture to flaking lips. What's even better is that after two weeks, 100% of consumers experience an improvement in both texture and dryness.
The mask is just $22.40 with the code FF2022 and reviewers are going bananas over it. Meghan Markle also loves the brand, so you know it's a must-have in your beauty shelf. The key ingredients of this hydrating lip mask include Japanese peach extract for damage, Squalene to lock in moisture, and best of all, Japanese Camellia oil. This oil contains a bunch of ingredients to help with moisture like oleic acid, vitamins, and Omegas 3, 6, and 9! It's no wonder Aniston and her team love this product.
"I love the texture it's not greasy and glides on so smoothly," one reviewer on Tatcha wrote. "The color is a soft pink tone perfect on anyone!"
Another reviewer on Tatcha's website added that the lip mask "was absolutely amazing, super pretty, on and repairs your lips so well"
This lip mask is also available on Amazon and Sephora!
Before you go, check out our slideshow below: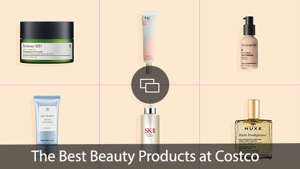 Launch Gallery: Must-Have Refillable Beauty Products That Are Good for the Earth & Your Wallet