Brides Can Now Register For Blowouts — Because Who Really Needs A Toaster?

Refinery29
8/11/2017
© Photo: Courtesy of Zola x Drybar Refinery29 The modern-day bride has a lot to stress out about before the big day: DJ or band? Cash or open bar? What repercussions will come from not inviting crazy Aunt Mary? And, of course, what in the hell should you do with your hair? Do you wear a loose faux bob à la Julianne Hough or in a classic updo?
But now thanks to an exclusive partnership between Zola, the wedding planning company, and Drybar, your favorite place for a quick blowout, you have one less thing to worry about. Brides can now register for Drybar blowouts through Zola for all their hair needs leading up to and on their special day — because what couple really needs another toaster or Kitchen-Aid mixer, right?
25 Bridal Hair Accessories Under $50 That Are Actually Chic To kick off the partnership, Drybar is giving you a special deal for your next appointment. Starting this weekend through Labor Day, the bride (or anyone else attending the event) can get $10 off a blowout — all while watching classic wedding movies, like 27 Dresses and Bride Wars. All you have to do is enter the code "Zola10" at checkout when booking online.
© Photo: Courtesy of Zola x Drybar Refinery29 The downside: This deal is only available at select cities and locations: in Austin, Boston (at the Downtown Crossing and Harvard Square locations), Las Vegas, Los Angeles (at the Culver City and Pacific City locations), Miami (at the Brickell City Center location), New York City (at the Boerum Hill, Lower East Side, and Williamsburg locations), and Washington D.C. (at the Tysons Corner location).
If you are the one getting married this wedding season, consider this one less thing you have to worry about. Because, let's be honest, is there really any a better gift to receive than a good hair day?
More from Refinery29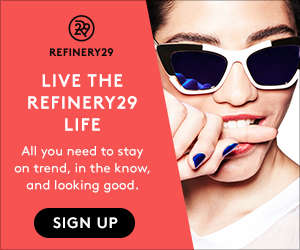 Refinery29