Fox Anchor Ainsley Earhardt Caused a Stir by Wearing Pants on Air

The Cut
6/15/2017
© John Lamparski NEW YORK, NY - JUNE 24: FOX Journalist ,Ainsley Earhardt attends FOX & Friends" All American Concert Series outside of FOX Studios on June 24, 2016 in New York City.
On Thursday morning, anchor Ainsley Earhardt appeared on Fox & Friends in a bright green pantsuit and a ruffled white blouse. This doesn't sound groundbreaking — in most workplaces, pantsuits are standard professional attire for men and women alike. But on Fox, where until recently female anchors haven't been allowed to wear pants on air, it was unusual. And viewers noticed.

Some, like Politico's Hadas Gold and Media Matters' Cristina López, were into it, implying that it seemed to mark the end of the Ailes era at Fox.
Spotted: a lovely bright green pantsuit on Fox & Friends anchor Ainsley Earhardt pic.twitter.com/02uQKbeyHe

— Hadas Gold (@Hadas_Gold) June 15, 2017
Others were…less supportive.
MORE FROM THE CUT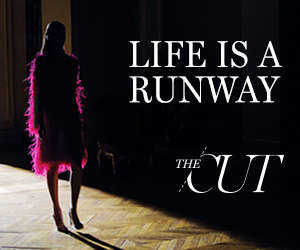 The Cut