Here's Why Kate Middleton Might Not Wear Black to the BAFTAs

The Cut
2/9/2018
On Thursday, Kensington Palace announced that Kate Middleton and Prince William will be attending the upcoming British Academy of Film and Television Awards, or BAFTAs (which makes sense, since the Duke of Cambridge is president of the organization). But given that BAFTA attendees are expected to black out the carpet just like they did at the Golden Globes, this puts Middleton in a difficult position. Does she wear black to support the #MeToo and Time's Up movements and risk making a political statement, or does she avoid black and risk being the only woman on the red carpet in color?
The Duke and Duchess of Cambridge will attend the EE British Academy Film Awards ceremony at the Royal Albert Hall on 18th February. pic.twitter.com/qBrAYy8bKK

— Kensington Palace (@KensingtonRoyal) February 8, 2018
We can only assume that Middleton would ordinarily have no problem standing up for women and against sexual assault, especially given the charity work she's done around mental health and motherhood. But as we learned from bingeing The Crown, members of the British royal family are supposed to "remain strictly neutral with regard to political matters." And, for better or worse, both Time's Up and #MeToo are political movements.

So despite her personal stance on the subject, it would appear that Middleton may need to carefully consider whether to don black at the event. But of course, last year, she did wear a black gown with splashes of color (pictured above), so perhaps she'll go down the same route. After all, some actresses incorporated color into their black ensembles at the Golden Globes as well. We'll have to tune in February 18 to see.
Related Video: Time's Up, Actresses Wear Black at the 2018 Golden Globes [Provided by Vogue]
MORE FROM THE CUT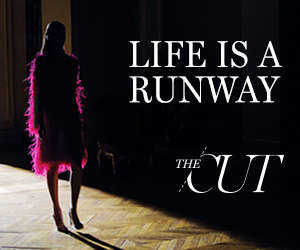 The Cut