Here's One Thing You Might Actually Have In Common With Kate Middleton

Refinery29
4/20/2017
© Photo: Shutterstock/REX. Refinery29

Kate Middleton is often snapped wearing floor-sweeping gowns and couture from brands like Alexander McQueen and Jenny Packham, but she keeps it real with Zara and Reiss, too. While those fast-fashion picks are great for anyone looking to get a little bit of royal style in their own closets, Middleton's latest style move is something just about anyone can cop. Footwear News reports that the Duchess of Cambridge went decidedly casual for her latest appearance and stepped out in a pair of white Superga sneakers.
In preparation for the London Marathon, Middleton worked with Heads Together, a charity that works to end the stigma surrounding mental health, to decorate a set of Royal Mailboxes. They're set to appear along the marathon route and stand out from the usual red ones via a bold blue headband wrapped around the top. And although her philanthropy is always in the spotlight, Middleton's style can sometimes steal the show; in this case, her down-to-earth outfit is sure to inspire plenty of people to embrace a little bit of nautical flair.
RELATED: 18 times Kate Middleton recycled outfits—and looked awesome
[Provided by Redbook]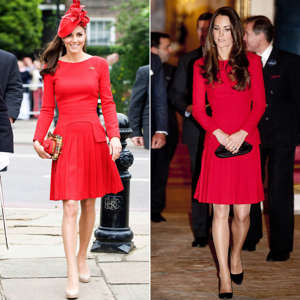 18 times Kate Middleton recycled outfits—and looked awesome

During the ceremony, which included a group of runners that will be participating in the upcoming marathon, Middleton wore a remix on the classic Breton-striped shirt and skinny jeans. But the shoes are what fans of her style can buy anytime and anywhere. The Superga Cotu sneakers are just $65, which is definitely more accessible than her go-to L.K. Bennett pointy-toed pumps or Jimmy Choo sandals.
Superga sneakers have been seeing a bit of a resurgence lately. Not only did the brand inject some fashion cred by enlisting Mary-Kate and Ashley Olsen way back in 2011, the brand has become a go-to for street style stars heading off to Ibiza or St. Barths. Middleton may not have a tropical vacay planned, but she certainly looks ready to kick back. It's a fresh and fun change from those gowns, but we're here for every Middleton style move.
More from Refinery29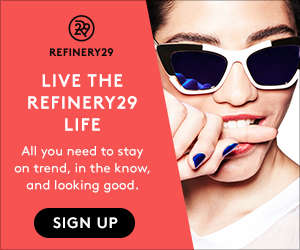 Refinery29