Let Prince Harry's Hot (Single) Cousin Make You Forget that Both Princes Are Off the Market

Instyle
5/22/2018
Lorde was right—we'll never be royal. Time to tell the Cinderella-obsessed child within that it's not going to happen for her, her dreams of becoming a princess were just too farfetched—kind of like her dreams of equal pay.
On a lighter note … We've found your new royal beau. And OK, he's not technically royal—but he's certainly royal-adjacent in all the ways that matter (plus, we have a feeling he'd treat you like a princess). Meet Louis Spencer, Viscount Althorp, the super sexy cousin of Princes William and Harry, nephew to Princess Diana, and (you guessed it) son to Diana's brother Charles Spencer (Earl Spencer) and his former model wife Victoria Aitken.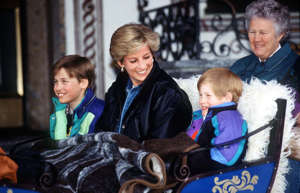 The 24-year-old is a bit of a ghost on social media, but you may have heard of his older sister, Lady Kitty Spencer, who's a runway model for Dolce & Gabbana—she sometimes even channels her late Aunt at work, reminding us of her lineage in one of the house's signature tiaras.
What an honour! Walking for @dolcegabbana #DGSecretShow #DGMillennials ????????????????

A post shared by Kitty Spencer (@kitty.spencer) on Sep 25, 2017 at 2:12pm PDT
Anyway, despite rumored tensions between the Spencers and the royal family, Louis, Victoria, Kitty, sister Eliza, Charles, and his wife Karen all attended Prince Harry's May 19 wedding to Meghan Markle—ahem, the Duchess of Sussex.
RELATED: Princess Diana's Niece Is All Grown Up and Looks Just Like Her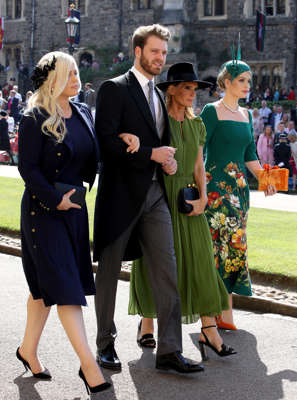 While there was plenty of buzz surrounding all aspects of the royal wedding, there was perhaps no greater breakout star (er—guest) than Louis, whose Harry-esque good looks and apparent charm captivated millions of brokenhearted viewers.
"Louis Frederick John Spencer, Viscount Althorp (born 14 March 1994), is a British aristocrat who is a member of the Spencer family."

PICK ME, CHOOSE ME, LOVE ME. ? #RoyalWeddingpic.twitter.com/Vc1G9GnP3Q

— ???? yleniah ???? (@yleniaindenial) May 19, 2018
If Meghan Markle's circle of friends can hook her up with Prince Harry, I'm going to need to find a circle of friends who can hook me up with Louis Spencer (Diana's nephew) bc ????????????

— Rebecca Moffatt (@rebeccamoffatt) May 22, 2018
So we're just not going to talk about the delicious snack that is Princess Diana's nephew Louis Spencer? ????????#RoyalWeddingpic.twitter.com/UJSuo8jkOD

— Michele Corriston (@mcorriston) May 19, 2018
Hey baby, I think I wanna marry you! ?????????#RoyalWedding#LouisSpencerpic.twitter.com/5abFHRzZRl

— Morena (@mo03re_98) May 20, 2018
Though we don't know all that much about this bearded cousin, but we feel confident in the few facts we do possess: 1) He's 24 (hey, me too … let's grab coffee and discuss?), 2) He's Princess Diana's nephew, 3) Like cousin Harry, he knows how to wear a beard, 4) He's single (as in, not married), 5) He's in line to inherit dad's Earldom, making his lucky bride a Countess.
P.S.: Nicki Minaj is also gunning for the title, so watch out.
Check out our wedding photo. ???????????????? ?????????????????????????????? no honestly it was such an honor to have you guys. ????

A post shared by Barbie® (@nickiminaj) on Mar 28, 2015 at 9:11pm PDT
RELATED: Meghan Markle and Prince Harry's Royal Wedding in Photos