Meghan Markle's Bachelorette Plans

Town and Country
2/14/2018
© Provided by Hearst Communications, Inc We're less than 100 days out from Prince Harry and Meghan Markle's wedding (but hey! - who's counting?), and that means the bride-to-be is preparing for her hen do.
Similar to bachelorette parties in the States, hen dos are seen as a final hurrah for the soon-to-be married, but the New York Timesreports there's a subtle difference in how women across the pond celebrate.
Related gallery: 10 Reasons You Shouldn't Have Bridesmaids at Your Wedding. Provided by PureWow
"In some English circles, the hen do is a weekend-long ritual of love and admiration for the bride given by her friends, who with conspiratorial help from with her fiancé, use traditional games with a dash of British quirk to create an experience that can be as emotional as the wedding itself," writes Sarah Maslin Nir of the custom.
While visiting Edinburgh on her first official visit to Scotland, Markle revealed that her hen do has already been planned, but she doesn't have all all the details just yet.
A well-wisher in the crowd named Tom Martin revealed to People that he asked Markle "what they were doing for their stag and hen dos." Markle then said, "I'm not sure - it's sorted but it will be fun."
Perhaps she'll take a cue from her future sister-in-law, Duchess Kate, who reportedly had a low-key night with the girls for her hen back in 2011. Prince Harry's stag do (a debaucherous tradition similar to a bachelor party) is also still something of a mystery, but we'll be sure to update as soon as we know more.
Related video: 7 Bride-Approved Bachelorette Party Ideas. Provided by POPSUGAR
More from Town & Country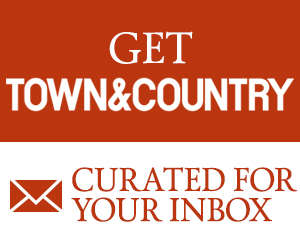 Town and Country