Prince George Isn't Encouraged to Have Best Friend at School for Interesting Reason

Hello Giggles
9/12/2017
Since starting school at Thomas's Battersea on Thursday, Prince George has, for all intents and purposes, become a normal pupil, even going by the name George Cambridge with his classmates. But there's one rite of passage for school children that the 4-year-old royal won't be allowed: He can't have a best friend.
Gallery: Prince George most adorable pictures [via US Photo services]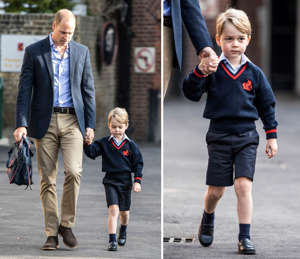 Prince George's most adorable pictures
But the policy (which isn't written in stone) isn't specific to just George—in fact, it applies to his fellow pupils as well.