Revlon Hires First Female CEO, Debra Perelman

Refinery29
5/23/2018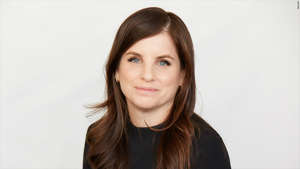 © revlon Debra Perelman is Revlon's first female CEO. Revlon Inc. has worked hard in recent years to show that, despite being founded in the 1930s, the company is still relevant to today's beauty lovers.
Much of that effort has gone to its campaigns, and naming models like Adwoa Aboah and Ashley Graham as beauty ambassadors. Now, taking another step into the future: Revlon has named Debra Perelman as president and chief executive officer; she is the first woman to hold the CEO position at the company in its 86 year history.
Perelman, 44, is the daughter of Revlon board chairman Ronald O. Perelman. She was named chief operating officer of the company in January and has also been a member of the board since 2015. Before her work at Revlon, Perelman worked as part of the senior leadership team of MacAndrews & Forbes, her father's investment firm, which owns more than 80% of Revlon.
"Revlon has been a central part of my personal and professional life for more than 20 years," Perelman said in a company statement. "Beauty has emerged as one of today's most dynamic and fastest-growing industries and I look forward to working with Revlon's world-class team to amplify our strategy and accelerate growth."
The press release emphasized the new CEO's interest in innovation, including a partnership with the MIT Media Lab and previous investments in technology, showing those areas will likely be key points of focus under her leadership. Revlon's portfolio includes familiar drugstore mainstays like Elizabeth Arden, Almay, CND, but the company has struggled to profit from those legacy offerings and rebranding efforts in recent years.
"The company posted a $90.3 million net loss for the quarter ended March 31, following an annual loss of $183.2 million in 2017," Bloomberg reports. In a phenomenon dubbed the "glass cliff," women are often appointed to top leadership positions when companies are in crisis mode and charged with turning things around. Only time will tell if that will be true for Revlon, but all it takes is a glimpse around the beauty industry to see that women are changing things up in a big way (see Glossier and Fenty Beauty). And that makes good sense, as the products are largely aimed at women. For that reason, a legacy beauty brand having a woman at the top might be a very good thing.
Related: Watch Kate Middleton's Beauty Evolution Unfold [Provided by Town and Country]