Some Royal Wedding Guests Are Selling Their Gift Bags on eBay

The Cut
5/21/2018
Although Saturday feels nearly a million years ago at this point, we're really just a couple of days out from the royal wedding of Prince Harry and Meghan Markle, the new duke and duchess of Sussex. And how have some of the lucky guests of the nuptials been celebrating? Why, by selling their royal wedding gift bags on eBay, of course.
Granted, the royal wedding was not a small affair. For the actual ceremony, 600 fancy people were invited inside St. George's Chapel, Windsor Castle. On top of that, 1,200 other people (a.k.a. members of the public) were invited to watch the whole thing go down outside of the chapel (but still on the Windsor Castle grounds). And those 1,200 people were given free gift bags to commemorate the occasion.
The gift bag that members of the public got at today's #royalwedding pic.twitter.com/RBX4OocDVD

— TODAY (@TODAYshow) May 19, 2018
But after the ceremony, a number of those 1,200 guests apparently decided to hawk their free gift bags on eBay for a hefty price tag. The Daily Mail reports that at least 25 of the bags were listed for £25 to £420 (around $33 to $570). One gift bag even apparently drew "fierce" bidding of up to £1,020 ($1,378).

What a smart racket! I'd honestly do the same if I were invited to the royal wedding and also understood how eBay works. So, perhaps we should all buy $5 canvas tote bags, draw a monogram of Prince Harry's and Meghan's initials, and see if someone will teach us about eBay.
Related: 17 Tiny Details You Might Have Missed at Prince Harry and Meghan Markle's Wedding [Provided by Reader's Digest]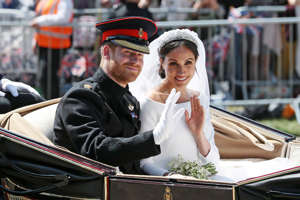 MORE FROM THE CUT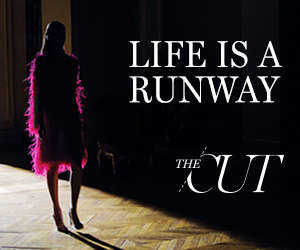 The Cut