Women in this job are most likely to cheat

Now To Love
8/1/2017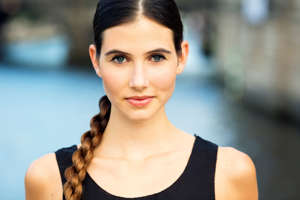 © Justin Case/Getty Images close portrait of an attractive woman in the city

Over the years, science has been able to closely pinpoint the ideal cheater based on a range of factors, from her age to her star sign.
Now, a new survey carried out by extra-marital dating website, lllicitEncounters.com, has found the one profession that encourages infidelity above all others.
While a separate 2016 study found that males in the finance, aviation and healthcare professions were most likely to have an affair, it's the women who call themselves homemakers that appear to be seeking some on the side (20 percent of the site's population, to be exact).
© Provided by Bauer Media Pty Ltd As to why this is, of the 1000 women studied, 30 percent of users describe themselves as "lonely", while 27 percent thought of themselves as "virile" or masculine with a strong sex drive.
"Your typical cheating woman isn't driven by arrogance, ego or lust, but by a sense of loneliness, thanks to a lack of satisfaction in her marriage," spokesman Christian Grant says.
"This loneliness is further compounded for housewives, who potentially spend hours alone, only to further be neglected when their husbands come home."
Related: 10 Surprising Facts About Infidelity [Provided by Espresso]
10 surprising facts about infidelity
Results for men were a little bit different. Rather than neglect, a male's decision to engage in an affair was driven by ego, with the tall, intelligent and rich men having the highest rate of cheating. 
"Our results show that men have a tough time suppressing their ego. Tall, affluent, smart — these men have it all... or at least, they think they can have it all. They want to have their cake and eat it too, and that includes having as many relationships as they see fit." 
© Provided by Bauer Media Pty Ltd Earlier this year, an Australian affairs site sought to find the average age in a marriage that a woman begins to look elsewhere to fulfill her sexual needs.
From the data of global users, they found the average age of infidelity to be 36.6 (assuming the woman was married by 29), or about seven to eight years after saying "I do".
That's right; the seven year itch is real, apparently.
Related Video: CEO Of Cheating Website Says He's Faithful Husband [Provided by Wochit News]
More from Now To Love

Now To Love