8 Far-flung Job Options Off the Edge of the Map

MainStreet
8/13/2015
NEW YORK (MainStreet) -- Americans are increasingly looking for their work abroad. Whether they're looking for opportunity or just an adventure, people are willing to go to the ends of the Earth to find a decent job.
Fortunately, that can be done.
In fact, sometimes the ends of the Earth are exactly where you should look. There's some incredible work being done in some really odd places. Not every minute of the experience will be fun, but what would you expect out of a job posting that offers the opportunity to see firsthand what the official middle of nowhere looks like? The job might, however, be challenging, profitable and incredibly rewarding. There may even be Hardship Duty Pay (HDP), additional compensation for work in locations where the standard of living is substantially below that founds in the U.S.
So for job seekers out there looking to get creative we present eight of the farthest places you can go to find work. It's a motley selection -- there's no denying that -- but don't dismiss all of these entries entirely. There might be something here you never would have thought of.
The Sahara Desert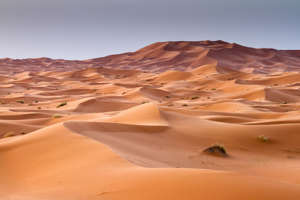 It's hard to talk about the Sahara without sliding into a vast dune of surprisingly nautical clichés. A sea of fire, endless waves of sand, a deep, dry ocean, they just sort of sail off the tongue. It's all… not quite true. As a matter of fact the desert has a surprising vibrancy to it, and, although they stick to the border areas, the Bedouins offer as rich and interesting a culture as you'll find just about anywhere.
Still, it's hard not to argue that the Sahara is still one of the most remote places on the planet. So job seekers looking to really get away from it all or anyone who needs to put miles and miles of blistering heat, sand and rock between them and a particularly vindictive ex or brutal workplace should look up the Sahara Forest Project. Not only does this Norwegian group think that it can actually make the desert bloom, but even more remarkably, the company is actually hiring.
The Middle of the Ocean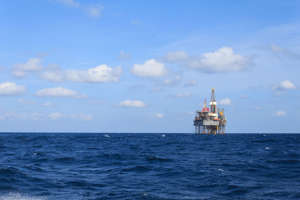 Mile for mile, it's almost impossible to get more remote than life on a deep sea rig. 
On the pro side, gigs on a deep sea rig tend to pay very well. Workers have months at a time off, and companies will generally make all of the necessary travel arrangements. It's hard to argue with a job that stuffs your pockets with cash then lets you bum around the bars and hostels of southern Europe for months on end while still gainfully employed.
Hard, but not impossible. Rig work involves taking a job in the middle of the ocean. By the second month of canteen food, even Arby's curly fries will start to sound good. You have only the rest of the crew (guess how many tend to be female?) for company, and short of befriending a passing mermaid that's about it. As far as a home-life goes, try explaining "four months on a deep sea rig," and see how well that goes.
Still, it can be seriously a lot of money.
Kiribati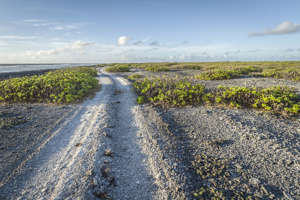 Outstanding travel writer J. Maarten Troost is, for all intents and purposes, Bill Bryson with a side order of Generation X. Anyone who's picked up his books will know about the Pacific atoll nation of Kiribati (pronounced "Kir-ee-bas").
There are many things of note about Kiribati. It's tiny, located smack dab in the middle of the ocean, populated by a double handful of people and with a diet that consists mainly of "please, please, please let the cargo ship have come in from Australia." It also happens to be sinking.
So good news, it seems that Republicans in Congress have a jobs program after all. Anyone with a talent for dredging or road reclamation can hie off to this long forgotten corner of the world to take advantage of the employment opportunities created by global warming. While there just keep reminding yourself: this is Paradise. Say it often enough, and you even might start to believe it.
Mount Everest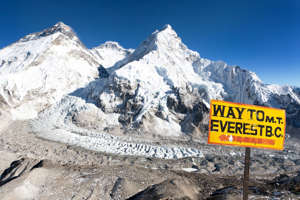 There are people in this world who see a mountain and stand back to admire it. We may even take a picture or two to use for inspirational Instagram memes. We do so while keeping our feet planted on the perfectly good ground. Then there are those who see a mountain and think "for reasons that keep psychologists quite thoroughly employed, I feel like climbing that."
This job is for them.
Becoming a climbing guide is a job for people who have run out of side to side, so now the only way to leave everyone else behind is by going up. Unfortunately, Mount Everest isn't quite the shrine to isolated lunacy that it once was, so you'll have some company along the way. On the other hand, if it weren't for other people climbing guides probably wouldn't exist in the first place. So hitch up your boots, strap on an oxygen tank and get climbing. There's a whole lot of world to leave below!
The South Pole
Pop quiz: what's one of the biggest dangers of going to the South Pole? It's sunburn. This and holding the number one slot as driest place on Earth are just two of the many things that the South Pole has in common with the Sahara Desert. Oh, it's also the world's largest desert. Fun facts all over the place.
Well you too can go visit the smartest continent on the planet. (Populated entirely by scientists and staff at the research stations, Antarctica holds a Mensa meeting every time two people bump into each other on their way to the showers.) The University of Chicago is looking for mechanics to help out with its Antarctic research, so no Ph.D. is even required.
Siberia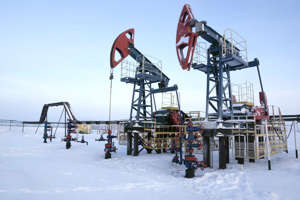 Colloquially, a trip to Siberia means a trip to the middle of nowhere. Tell someone that you're moving there, and they'll think that you're speaking figuratively about a trip to somewhere particularly desolate like the Badlands.
Fortunately, for those particularly intent on fleeing human company, or at least their student loans, Siberia is all too real. What's more, given the mineral boom going on in Russia right now (one which is struggling somewhat given increased sanctions against the country, but ongoing nevertheless), there are plenty of opportunities for engineers and others in the mineral industry.
Unstated job requirements tend to include self-sufficiency, comfort with long periods of isolation and an absolutely heroic tolerance for vodka.
Kathmandu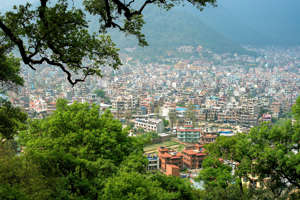 In many senses Kathmandu is nothing like the other entries on this list. It isn't remote and far away from other people; in fact it's the capital city of Nepal, a country which, if you haven't visited, you should start considering to do so now. It deserves mention on this list, however, for two reasons: First, Nepal is a remarkably remote country situated high in the Himalayan Mountains. You could stop off and visit your friend the Everest guide on the way over.
Second, Kathmandu is located on "The Rooftop of the World." For the poetry of the name alone, it deserves proper consideration as a remote, far-flung destination.
Happily, readers with a head for numbers can spare more than a moment thinking about this. Development work offers the opportunity to travel to some truly interesting and remote places. In this case, it's the chance to help an NGO manage its books in Kathmandu.
Kazakhstan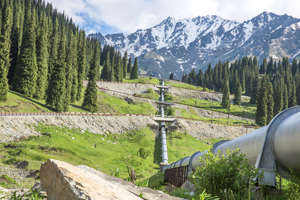 For the adventurously inclined there is actually a lot of money to be made in the mineral-rich fields of central Asia. Companies looking to get in on the gold rush (sometimes literally) need to hire talented people and will pay top dollar. The hours will be long and the communities often sparse, but anyone willing to grin and bear it for a couple of years can come home with hundreds of thousands of dollars in the bank.
Moving to someplace like Kazakhstan might be alienating, but in an era with young people desperately trying to climb their way out of debt and get started in life, it might just be the kind of creative solution we need.
Plus, think of the conversation starter a few years later when you can say, "Well, back when I lived in Kazakhstan…"